Top 10 cataract hospitals in India
A cataract is one of the most leading causes of blindness all over the world. Maybe it's because the reason behind its occurrence is inevitable, that is ageing. A cataract is a condition that usually develops in elder people. Cataracts are treated by eye doctors or eye surgeons who have specialization in eye surgery. With increasing cases of cataracts, its treatment also has advanced and technology has improved as well. There are many hospitals that provide treatment for cataracts. However, there are the top 10 cataract hospitals in India with the highest success rate of cataract surgery. Here one can get the treatment of cataracts and go for surgery with proper care.
What is a cataract?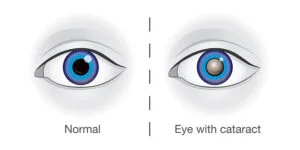 Before knowing about the cataract hospitals, let's understand what cataract is and how it develops. A cataract is a clouding of the lens in the eye which leads to a decrease in vision. Cataracts usually develop slowly over time and can affect one or both eyes. The symptoms of cataracts could be faded colors, blurred vision or double vision, halos around light, trouble with bright lights, and trouble seeing at night. This may result in having trouble driving, reading, or recognizing faces. Poor vision caused due to cataracts also results in an increased risk of falling and depression. 
Cataract surgery by top cataract hospitals in India involves the removal of the natural lens by a simple surgery. After that, an artificial lens also known as IOL (Intraocular Lens) is inserted in the eye which restores normal vision.
Rajendra Prasad Centre, AIIMS-New Delhi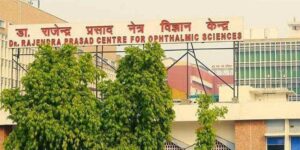 This center for ophthalmic sciences is named after Dr. Rajendra Prasad, the first president of India. This national center was established in 1967 to provide better healthcare and education in the field of ophthalmic science. AIIMS is one of the best government hospitals in India.
This hospital provides different kinds of services like clinical laboratories, In-patient services, Emergency services, Investigative Laboratories, National eye bank, etc.       
AIIMS has now made it easier for patients to book their appointment. They have started online booking very easily using AIIMS patient portal.  The aim of this hospital is to expand human resources for medical education, provide patient care and undertake complete research to find solutions to eye-related difficulties in the nation. 
Mobile- 011-658995
Address- Rajendra Prasad Centre, AIIMS- Ansari Nagar, New Delhi
EyeMantra-New Delhi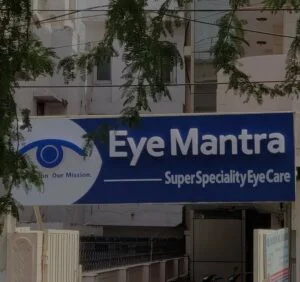 Eye Mantra was established in 2013 and has been rated as one of the most suitable cataract hospitals in India. It has branches in Delhi, Mumbai, and other parts of the country. Eye Mantra runs by a team of experienced medical professionals, top eye surgeons in India, including Dr. Shweta Jain, Dr. Poonam, and Dr. Rajat Jain. Eye Mantra is a unique ophthalmic care platform delivering clean, safe, secure amenities for Cataract, Squint, Glaucoma, Retina, and various other services.
They offer up-to-date technology, a friendly staff, and luxury facilities along with qualified specialties. Eye Mantra is one of the top-rated eye hospitals which delivers affordable yet best eye care for everyone.
Cataract requires an immediate visit to the eye doctor, for starting the treatment process on time. Eye Mantra offers laser automated technology for Cataract surgery which is a bladeless and painless method. Eye Mantra's doctors have successfully treated cataract patients and brought their vision back to life.
Mobile- 9711115191
Address 1- A-10, Paschim Vihar, Delhi- 110063
Address 2– B-62, Prashant Vihar, Rohini sec-14, Delhi
Fortis Memorial Research Institute- Gurugram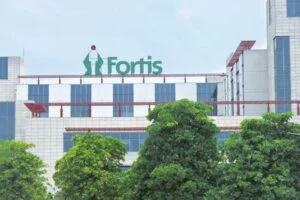 Fortis memorial research institute is situated in the prime city Gurugram, Delhi-NCR. The establishment year of this hospital is 1996. FMRI- Gurugram is one of the top 10 cataract hospitals in India.
This eye hospital has the most qualified and best eye surgeons. The doctors of this hospital ensure treatment with utmost accuracy. The hospital provides many facilities to the patients such as a blood bank, 24×7 pharmacies, ambulances, emergency treatments, and so on. Fortis memorial research institute is famous for comprising the best healthcare services in an ethical and compassionate manner. 
Address– Sector 44, Gurugram, Opposite HUDA City Center, Haryana
Asian Eye Institute & Laser Centre- Mumbai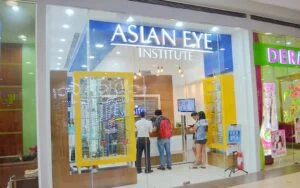 Asian eye institute & laser center is an ISO 9001-2008 certified laser eye hospital. This hospital provides eye care services to a wide spectrum of eye diseases. AEILIC provides the best eye care for cataract surgery and other subcategories of surgeries like phaco cataract surgery, LASIK surgery, corneal transplant, laser eye treatment, etc. 
The aim of the Asian eye institute & laser center is to give independence from glasses with Lasik in a younger age group and it uses the progressive lens in cataract surgery for the elder age group. It is one of the top 10 cataract hospitals in India.    
Phone: 022 2418 0124
Address- 1st Floor, Satyanarayan Apartment, Borivali East, Mumbai, Maharashtra 400066
L V Prasad Eye Hospital- Hyderabad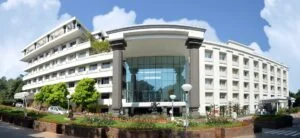 L V Prasad is situated in Hyderabad. This hospital was jointly founded by Dr. Gullapalli N Rao and Ramesh Prasad, the son of the late Lv prasad. And today this is one of the best eye hospitals in the country. And one of the best things about L V prasad hospital is that you can easily book your appointment by calling their number. 
The L V prasad group includes a center of excellence in Hyderabad, 3 tertiary centers in Bhubaneswar, Visakhapatnam, and Vijayawada, and 11 primary centers that provide eye care to the rural areas in the states of Andhra Pradesh and city centers as well. They have some of the best surgeons for cataract surgeries.   
Mobile– 040 3061 22345
Address- Kallam Anji Reddy Campus, L V Prasad Marg, Banjara Hills, Hyderabad 500 034, Andhra Pradesh
Sankara Nethralaya- Chennai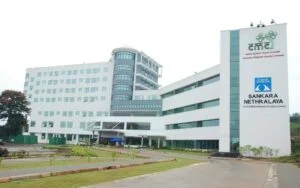 Sankara Nethralaya is one of the biggest eye care hospitals in the country. It treats complicated cases of eye diseases such as cataract surgeries and retinal problems. This hospital has the tag of one of the best charitable hospitals in India. Patients from not only India but also from various parts of the country come to this hospital for treatment.   
Address: Sankara Nethralaya, (Main Campus), No. 18, College Road, Nungambakkam, Chennai-600 006, Tamil Nadu, India.
Phone: 2827 1616
Aravind Eye Hospital- Tamilnadu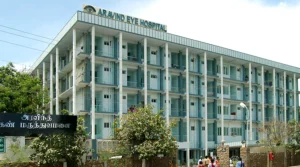 Aravind eye hospital was founded by Dr. Govindappa Venkataswamy in 1976. Aravind eye hospital has branches all over Tamilnadu including Madurai for the convenience of patients. This hospital's area of service is a wide spectrum of treatment of various serious eye ailments like cataracts, low vision, etc. This hospital has specialized clinics for pediatric ophthalmology, retina, vitreous, Uvea, cornea, glaucoma, IOL, etc. All the departments have experienced and well-qualified doctors. Aravind eye hospital is also a primary eye eyeball donation hospital, which donates eyes to Madurai eye bank association.      
Address: 1, Anna Nagar, Madurai 625 020, Tamilnadu, India.
Phone: (0452) 435 6100
Susrut Eye foundation & research center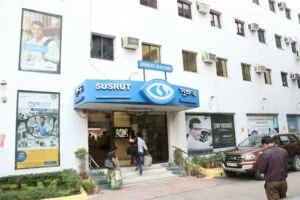 Susrut eye foundation was founded by Dr. Sunil Chandra Bagchi and Dr. Ratish Ch. Paul in the year 1998. These two doctors opened this foundation with the intention of making the country free of blindness. It is a non-profit organization that works to offer complete eye care and to rehabilitate people of all ages suffering from eye problems. This comes among the top 10 cataract hospitals in India. Susrut eye foundation has received the recognition of "center of excellence in eye care" by the government of West Bengal. 
Address: HB-36/A/1, Sector-III, Salt Lake City, Kolkata, West Bengal 700106
Phone: 033 4050 6500
Agarwal's eye hospital- Chennai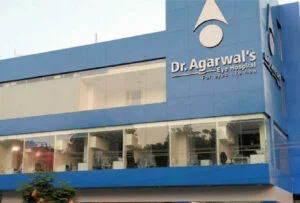 Agarwal's eye hospital is one of the premier institutions for eye care in Chennai. This hospital treats patients from around the country and from abroad as well. Agarwal's eye hospital was founded by Late Dr. J. Agarwal who was a recipient of the Padma Bhushan award and his wife Dr. T. Agarwal in Chennai, India. This hospital is famous for its special eye treatment. It also has the best eye surgeons in India. A patient can book an appointment at Agarwal's eye hospital online. 
Address: 19, Cathedral Road, Chennai – 600 086.
Phone no:  044 2811 2811, 44 2811 2525

N Cooper Medical College and General Hospital- Mumbai
N Cooper medical college and general hospital are one of the top 10 government hospitals in Mumbai, India. It was established in the year 1969 and is located in Andheri, Vileparle. This hospital also provides treatment and facilities to the people residing in the suburban areas of the city. Cooper medical college and the general hospital have several facilities. For example- general specialties and has more than 600 beds for patients. One can find the OPD timings for this hospital online.      
Address: U 15, Bhaktivedanta Swami Marg, Gulmohar Road, Opp Bhagubhai Polytechnic College, Juhu, Mumbai, Maharashtra 400056
Phone: 022 2620 7257
A Word From Eye Mantra
These are the top cataract hospitals in India where one can get their treatment or surgery for cataract. Your eyes are one of the most important senses that you need to lead a quality life. Therefore, you should be careful about which hospital or doctor you choose for your treatment. At Eye Mantra, we provide the best team of surgeons and doctors who have vast experience in successful surgeries. 
We are the best eye hospital in Delhi and provide services like Retina Surgery, Cataract Surgery, Specs Removal. Consult our ophthalmologist now!
Book an appointment with us immediately by calling at  +91-9711115191  and you can even mail us at eyemantra1@gmail.com or visit our site- EyeMantra