What is LASIK Surgery?
Laser-Assisted Situ Keratomileusis, or LASIK  eye surgeries are performed to treat abnormal conditions of the eyes like hyperopia, myopia, and astigmatism. This should be done by one of the best LASIK Surgeons. It is considered safe surgery for vision correction and removal of eyeglasses. This surgery is performed to reshape a layer of the cornea, known as the stroma. This is done so that the light traveling from outside focuses more accurately on the retina. Highly functional lasers and Technical tools are used to fix the layer of the cornea. Doctors use cool ultraviolet rays during this procedure. 
Best LASIK Surgeons
Dr. Shweta Jain: Best LASIK Surgeon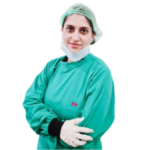 Dr. Shweta Jain is the senior consultant at Eye Mantra in Delhi and one of the best LASIK surgeons.  She is a specialized practitioner of ophthalmologists. Dr. Shweta has experience of 10 years of in the field. She finished her MBBS in 2011 from Kasturba Medical College. Dr. Shweta pursued her DNB in 2014 from Natboard New Delhi.
She is an expert in what she does. Dr. Shweta has a very high success rate. She is a trustworthy doctor and is an honorable doctor of Eye Mantra.
Dr. Poonam Gupta: LASIK Surgeon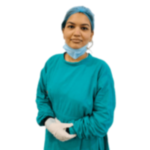 Dr. Poonam Gupta is an eye specialist at Eye Mantra.  She has experience of 8+ years in the field. She pursued her M.B.B.S from B.J. Medical College, Gujarat University, and completed her MS Ophthalmology from Guru Nanak Eye Centre, Delhi University.
She is an expert in cataracts, squints, and is one of the best LASIK surgeons. She has surgical experience in many successful surgeries.
Dr. Rajat Jain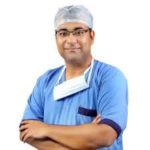 Dr. Rajat Jain is a practitioner in eye specialty at Eye Mantra. he is one of those very few doctors in India, who are trained to perform partial-thickness Keratoprosthesis. He has experience with over 10,000 cataract surgeries and 400 cornea transplants.
He has performed cornea transplants on kids as well. His work is very precise and he is very good at what he does.
Dr. Neha Mohan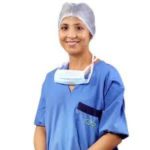 Dr. Neha Mohan is another renowned practitioner at Eye Mantra. She has performed many vitrectomies for retinal detachment surgeries, macular hole surgeries, and other various retinal surgeries. She has special training in uveitis. Her keen dedication towards uveitis has won her research paper an award for the best paper award at the Uveitis Society of India meeting in 2012.
Dr. Lalit Chaudhary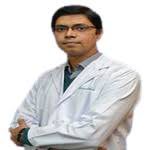 Dr. Lalit Chaudhary is currently working at Shri Ganga Ram Hospital, New Delhi. He is a Certified Aesthetic and Plastic Surgeon. He is a man of principles, precision, safety, and transparency.  Dr. Lalit has obtained aesthetic and microvascular plastic surgery training from four pioneer institutes. He has been a part of many national and international conferences. In addition to that, he has many international and national index publications.
A Word From Eye Mantra
Apparently, these are all the famous squint surgeons in Delhi. However, one must get the whole analysis and check-up of the eye, and then continue with the interventionists. However, Eye Mantra is one of the preeminent eye hospitals that provide therapy for cataracts. The practitioners here are extremely proficient and experienced in their duties. Moreover, the experts at Eye Mantra Hospital first diagnose your eyes completely and then guide you about any additional treatment.
Consult our cataract surgeon now!
Book an appointment with us immediately by calling at  +91-9711115191. However, you can even mail us at eyemantra1@gmail.com or visit our site- EyeMantra