An Ophthalmologist is an eye specialist who can offer comprehensive eye care, from conductive keratoplasty (CK) to cataract surgery and beyond. Ophthalmologists are trained in the medical and surgical management of the visual system and are often involved in research into the causes and cures for eye disease.
We're searching for an Ophthalmologist with a strong professional understanding and dedication to his job who is interested in working at EyeMantra. You must have completed your medical degree successfully and have outstanding physics and math abilities as well as a thorough understanding of the most recent medical advances in the field of eye care. You must be prepared to collaborate as part of a team and have a courteous attitude towards patients.


If you are looking for an opportunity to join a prestigious organization like EyeMantra, then send us your resume today. We would love to have you on board!
As an ophthalmologist at Eyemantra, you will be responsible for  conducting eye exams, diagnosing and treating eye diseases, prescribing corrective lenses, and performing surgeries when necessary. You will also play a key role in educating our patients about proper eye care and promoting healthy vision.


We are looking for an ophthalmologist who is passionate about providing quality care to our patients. You should be a team player and have excellent communication skills. If you are dedicated to helping our patients achieve and maintain healthy vision, we want you on our team!
EyeMantra believes in developing a harmonious relationship with its patients and their testimonies are proof of our dedication. The brilliant minds working at EyeMantra have 20 years of experience in Lasik, Squint, Cornea, and Cataract surgical procedures. Till now, we have successfully treated more than 50 lakhs patients by using state of the art tech for their vision ailments. We believe in staying ahead of time and so we are always ensuring that we have the latest types of equipment for better and enhanced treatment of our patients, who suffer from different kinds of eye ailments.

EyeMantra takes pleasure in building positive relationships with its patients. Their testimonies are proof of our commitment. EyeMantra's experienced team of doctors has 20 years of expertise in Lasik, Squint, Cornea, and Cataract surgical techniques. We believe in keeping ahead of time, which is why we continue to ensure that our hospital is equipped with the latest and most advanced technology for better and more effective treatment of our patients' various eye conditions. So far, we have successfully treated over 50 lakh patients.

Everyone at EyeMantra is treated with the utmost respect, which is one of our founding principles. So if you want to work as an Ophthalmologist, you'll get a lot of chances to alter people's perceptions about their lives. We would be delighted to have you join our team.
Your job as an Ophthalmologist would entail the following responsibilities:-
Examining the condition of the patient and giving medications to cure various types of eye infections.
Prescribe corrective glasses to the patients based on the report of their eye exam.
Performing a variety of surgical procedures, such as LASIK and cataract surgery, among other things. You will be working under a medical supervisor in the early stages of your employment who will monitor your progress to ensure you achieve your goals.
A thorough examination of a patient's eye disease or injury, as well as the creation of a thorough treatment strategy for him. You must also develop a cordial connection with the patient and ensure that he receives the greatest care possible since our patients' excellent eye health is important to us.
Maintain an efficient emergency eye care department at all times.
Keeping track of the patient's treatment development by keeping in touch with them on a regular basis.
Making necessary changes to a patient's treatment plan whenever required, so that the treatment method becomes more effective.
Making certain that patients are knowledgeable about the full treatment process, so that a trustworthy relationship is established between them and Eyemantra.
Salary Package And Other Benefits
As an Ophthalmologist at EyeMantra, you will be offered an annual salary package of Rs.8,40,000. This package will come with a number of benefits and incentives, including:
A certain number of paid leaves
-Training sessions to enhance your knowledge of the eye care field
-Opportunities to help underprivileged people who are suffering from different eye ailments
-A periodical review of your work, which would determine aspects such as promotion and salary hike
-Access to the latest eye care equipment and tech
– Participation in seminars to stay updated with the latest advancements in the field of eye care.
Ophthalmology As A Career
Ophthalmology is a rewarding career for those who are interested in helping people maintain their vision. It is a challenging field, requiring knowledge of a wide range of eye conditions and treatments. Ophthalmologists must be able to diagnose and treat complex eye disorders, often using sophisticated medical equipment.

An Ophthalmologist can choose to specialize in a particular area of medical or surgical eye care. Such an individual is known by the name of "Subspecialist".  There are many subspecialties in ophthalmology, each with its own Board of Certification.

The most common subspecialty is Cataract and Refractive Surgery. In this type of surgery, ophthalmologists remove the natural lens of the eye that has become opaque, and replace it with an intraocular lens implant. Other subspecialties include glaucoma, cornea, pediatric ophthalmology, retina, and oculoplastic surgery.

While an ophthalmologist can choose to focus on any one of these subspecialties, they must be able to understand and treat all aspects of eye care. This comprehensive approach is what sets ophthalmology apart from other medical fields.
Philanthropist Shri Krishan Kumar Jain, along with Dr. Shweta Jain, founded the EyeMantra Foundation in 2012. Both are well-known figures in their fields who have dedicated their lives to improving eye care services available in India. With a mission to provide eye care to all at reasonable costs, EyeMantra has been working to create a network of eye hospitals across the country that can provide quality care to all.

To play our part in improving the society, we give free medical care to underprivileged people. Our honorable founders have a goal in mind: seeing EyeMantra become the finest eye clinic in the world, ensuring that even the most disadvantaged sections of society have access to eye care. In future years, we will be working with various NGOs toward this goal.
Our Accomplishments:
In a short time, we have established ourselves as one of the best eye care hospitals.
More than 3000 successful operations were conducted by our team of expert medical practitioners.
For better treatment of our patients, we are equipped with cutting-edge technology.
We are always on the lookout for talented individuals to join our team, so if you are interested in working with us, please do not hesitate to get in touch. Together, we can make a difference!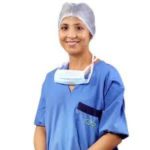 Dr. Neha Mohan
Femtosecond LASIK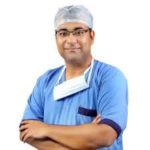 Dr. Rajat Jain
Femtosecond LASIK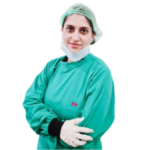 Dr. Shweta Jain
Cataract, Retina, Glaucoma, LASIK
Eyemantra Super Speciality Hospital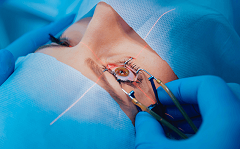 A cataract is a disease that mostly occurs in the elderly population. Cataract requires immediate doctor advice to get the treatment. EyeMantra offers laser automated technology for Cataract surgery which is a bladeless and painless method. EyeMantra doctors have successfully treated cataract patients.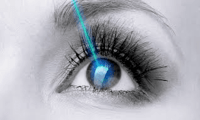 Refractive defects include myopia, hypermetropia, and astigmatism which generally occurs due to refractive errors leading to vision defects. Refractive services include Lasik surgery which is a tried and tested method for refractive errors. EyeMantra's dedicated team of doctors has years of experience in treating the patients.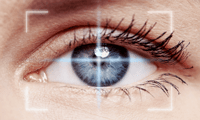 Lasik surgery is the best way to get rid of the eyeglasses. EyeMantra hospitals offer comprehensive detailed eye check-ups to check whether the patient is suitable for LASIK surgery or not. The check-up ensures that the patient is completely fit to undergo treatment. EyeMantra doctors have a decade of experience in performing surgery.
Glaucoma occurs when the optic nerve gets damaged due to intraocular pressure which can result in vision loss. Doctors need to be consulted immediately for better chances of recovery. EyeMantra doctors have a wide range of experience in dealing with Glaucoma which requires treatment combined with psychological counseling.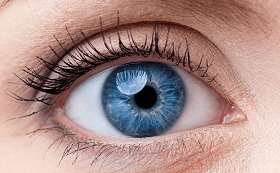 Retinal tearing and retinal detachment are treated using retinal surgery which is combined using laser photocoagulation and retinal freezing cryopexy techniques. EyeMantra offers treatment that is best suited to patient requirements. EyeMantra eye doctors have successfully performed retinal surgeries without any complications providing best treatments.
Optical services are offered at EyeMantra hospitals. Our experienced optometrists are professionally qualified to deliver quality services to the clients. EyeMantra has invested in faster glazing machines to offer the best spectacles and contact lenses for the patient with vision problems. EyeMantra has collaborated with Pinnacle optical Pvt Ltd.