An Ophthalmologist is an eye specialist which treats the ailments, injuries, and other diseases of the eyes. The job of an Ophthalmologist is to
Perform eye exams,

Prescribe medications for treatments of eye infections, prescribe corrective glasses,

Perform eye surgeries when necessary.
At EyeMantra, we have a team of esteemed medical professionals who have made a name for themselves in the field of eye care and we are looking for an Ophthalmologist who has a keen professional knowledge and is dedicated to his profession. If you want to be a part of EyeMantra, you must have completed your medical degree successfully and also possess excellent physics and mathematical skills along with a thorough knowledge of the latest medical advancements in the field of eye care. You must be willing to work as part of a team and have a polite attitude towards patients.
We will be exhilarated if you decide to join us and we promise you that you will learn new things every day by working along with the best eye care professionals. We do not require you to have any experience as an Ophthalmologist but only perfect coordination of hands and eyes. Our skilled eye care professionals will be there to teach you, along every step of the way, and ensure that you work in a jovial working atmosphere.
EyeMantra is one of the best hospitals when it comes to the field of "eye care". We have earned our name by working day and night to ensure that our patients are always 100% satisfied with our treatment methods. We also have a spacious post-operative care room for our patients who have recently undergone an eye surgical procedure. Our respected medical professionals always make sure that patients recover in a healthy manner and gain a perfect vision in a stipulated amount of time. EyeMantra believes in developing a harmonious relationship with its patients and their testimonies are proof of our dedication. The brilliant minds working at EyeMantra have 20 years of experience in Lasik, Squint, Cornea, and Cataract surgical procedures. Till now, we have successfully treated more than 50 lakhs patients by using state of the art tech for their vision ailments. We believe in staying ahead of time and so we are always ensuring that we have the latest types of equipment for better and enhanced treatment of our patients, who suffer from different kinds of eye ailments. At EyeMantra everyone is treated with the utmost respect, which is one of our founding principles. So if you decide to work as an Ophthalmologist, you will get numerous chances to change the view of people's lives. We would be happy to have you as a part of our team.
Your job as an Ophthalmologist would entail the following responsibilities:-
Performing an extensive and thorough eye exam to assess the ailment of the patient and prescribing medications to treat different kinds of eye infections.
Prescribe corrective glasses to the patients based on the report of their eye exam.
Performing various kinds of surgical procedures such as LASIK, cataract surgery etc. In the initial stages of your working tenure, you will be working under a medical supervisor, who will continuously monitor your progress, so that you can become the best.
Thoroughly diagnose a patient's eye disease or injury and then chart out a detailed treatment plan for him. You must also develop a cordial relationship with the patient and ensure that he receives the best treatment because as you know our patient's good eye health is of utmost importance to us.
Manage the emergency eye care department whenever required efficiently.
Keeping track of the patient's treatment progress by continuously being in touch with them.
Making necessary changes to a patient's treatment plan whenever required, so that the treatment method becomes more effective.
Making sure that the patients understand the whole treatment procedure, so that a relationship of trust can be build between the EyeMantra and it's patients.
Salary Package And Other Benefits
EyeMantra is offering you an annual package of "Rs.8,40,000" which comes with a list of lucrative benefits and incentives.
Along with the glorious salary package, you will be getting a certain number of paid leaves.
When you commence your job as an Opthalomolgist, you will be required to go through a series of training sessions. Our expert eye care professionals will guide you through all the sessions and enhance your knowledge of the eye care field. The training sessions will be both practical and theoretical.
We at EyeMantra always believe in curating a better world where everyone has access to the best eye care. And to fulfill our mission, we do charitable work also. When you start working with us, you will get numerous charitable opportunities, to help the underprivileged people who are suffering different eye ailments but do not have the means to procure money for their treatment expenses.
By choosing to work with us, you will get the chance to enhance your medical knowledge and become one of the best minds in the field of eye care.
You will learn to operate the latest eye care equipment built with state of the art tech.
There will be a periodical review of your work as an Ophthalmologist, which would determine certain aspects of your professional life such as promotion and salary hike.
We conduct seminars from time to time, to update our medical professionals with the latest advancements in the field of eye care. You will get to be a part of such seminars.
Ophthalmology As A Career
The field of Ophthalmology is a very exciting one, as it gives you a chance to assist people with their vision and in the process, change the course of their lives. Since the field of Ophthalmology is vast, an Ophthalmologist can choose to specialize in a particular area of medical or surgical eye care. Such an individual is known by the name of "Subspecialist". The field of subspecialty can be one of the following "Glaucoma, Retina, Cornea, Pediatrics, Neurology, Oculo-Plastic Surgery and many more". By doing specialization, an Ophthalmologist becomes ready to treat many severe and advanced kinds of eye ailments, which may occur only in a specific age group.
The field of "Pediatric Ophthalmology" treats children who are suffering from one or the other kind of eye ailments.
Whereas Glaucoma is an area of Ophthalmology where an ophthalmologist puts his entire focus on medical or surgical treatment of diseases, which can lead to damage in the optic nerve or visual field loss.
Neuro-ophthalmology is also a distinguished field, which has been always considered one of the toughest sub-specialties to gain precision in because it involves understanding a complex labyrinth of visual pathways, eye movement patterns, optic nerve diseases etc.
The field of Ophthalmology is an ever-expanding one and we believe that your professional dedication as an Ophthalmologist would be of great benefit to us. We look forward to working with you.
Send your applications at "eyemantra1@gmail.com"
The foundation of "EyeMantra" was laid down in the year 2012 by by Dr. Shweta Jain and Philanthropist Shri Krishan Kumar Jain. Both are renowned names in their fields who have given their life to uplift the level of eye care treatment in the country. EyeMantra was started with a vision, which is to provide eye care to all at affordable prices. Our esteemed team of medical professionals have worked very hard to increase the standards of eye care in the country. We believe that eye care should be affordable for everyone. And to play our part in making the society a better place, we provide free health care to underprivileged people. Our esteemed founders have a vision to see EyeMantra becoming the best eye care institution in the world and in the process, make sure that even the most underprivileged sections of society have access to eye care. We will be partnering up with various NGOs in the future which will take us one step closer in the achievement of our vision.
Our Achievements:-
We have earned the status of being of the best eye care hospitals, in a short span of time.
Our esteemed team of medical professionals have conducted more than 3000+ successful surgeries.
We are equipped with state of art tech for enhanced treatment of our patients.
We are heartily looking forward to your application for the post of "Ophthalmologist". We would be delighted to have you on board with us.
Send your applications now !!!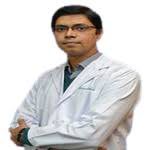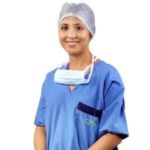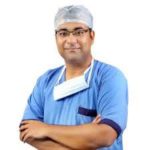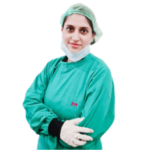 Eyemantra Super Speciality Hospital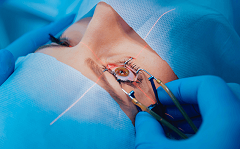 A cataract is a disease that mostly occurs in the elderly population. Cataract requires immediate doctor advice to get the treatment. EyeMantra offers laser automated technology for Cataract surgery which is a bladeless and painless method. EyeMantra doctors have successfully treated cataract patients.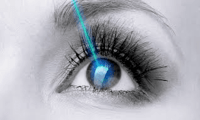 Refractive defects include myopia, hypermetropia, and astigmatism which generally occurs due to refractive errors leading to vision defects. Refractive services include Lasik surgery which is a tried and tested method for refractive errors. EyeMantra's dedicated team of doctors has years of experience in treating the patients.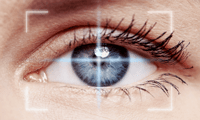 Lasik surgery is the best way to get rid of the eyeglasses. EyeMantra hospitals offer comprehensive detailed eye check-ups to check whether the patient is suitable for LASIK surgery or not. The check-up ensures that the patient is completely fit to undergo treatment. EyeMantra doctors have a decade of experience in performing surgery.
Glaucoma occurs when the optic nerve gets damaged due to intraocular pressure which can result in vision loss. Doctors need to be consulted immediately for better chances of recovery. EyeMantra doctors have a wide range of experience in dealing with Glaucoma which requires treatment combined with psychological counseling.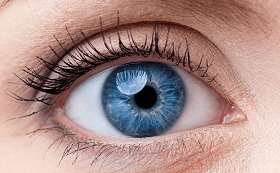 Retinal tearing and retinal detachment are treated using retinal surgery which is combined using laser photocoagulation and retinal freezing cryopexy techniques. EyeMantra offers treatment that is best suited to patient requirements. EyeMantra eye doctors have successfully performed retinal surgeries without any complications providing best treatments.
Optical services are offered at EyeMantra hospitals. Our experienced optometrists are professionally qualified to deliver quality services to the clients. EyeMantra has invested in faster glazing machines to offer the best spectacles and contact lenses for the patient with vision problems. EyeMantra has collaborated with Pinnacle optical Pvt Ltd.