Apply for Ophthalmology Jobs at Eye Mantra
Join Eye Mantra Group hospitals – India's leading Eye Care Chain. We are looking to hire Eye Doctors / Surgeons for our upcoming centers in:
Delhi

Gurugram
Noida
Tiruppur (Tamil Nadu)
Jharsuguda (Orissa)
 Hisar (Haryana)
15+ other cities across India
As an ophthalmologist at Eyemantra, you will be responsible for  conducting eye exams, diagnosing and treating eye diseases, prescribing corrective lenses, and performing surgeries when necessary. You will also play a key role in educating our patients about proper eye care and promoting healthy vision.


We are looking for an ophthalmologist who is passionate about providing quality care to our patients. You should be a team player and have excellent communication skills. If you are dedicated to helping our patients achieve and maintain healthy vision, we want you on our team!
Ophthalmologist Job Description
Your job as an Ophthalmologist would entail the following responsibilities:-
Examining the condition of the patient and giving medications to cure various types of eye infections.
Prescribe corrective glasses to the patients based on the report of their eye exam.
Performing a variety of surgical procedures, such as LASIK and cataract surgery, among other things. You will be working under a medical supervisor in the early stages of your employment who will monitor your progress to ensure you achieve your goals.
A thorough examination of a patient's eye disease or injury, as well as the creation of a thorough treatment strategy for him. You must also develop a cordial connection with the patient and ensure that he receives the greatest care possible since our patients' excellent eye health is important to us.
Maintain an efficient emergency eye care department at all times.
Keeping track of the patient's treatment development by keeping in touch with them on a regular basis.
Making necessary changes to a patient's treatment plan whenever required, so that the treatment method becomes more effective
Ophthalmologist Salary Package & Benefits
Full time Ophthalmologist at EyeMantra get an annual salary package between 10,00,000 – 20,00,000 CTC. Salary may vary depending on the experience and skill set. This package will come with a number of benefits and incentives, including:
Paid leaves
Training sessions to enhance your knowledge of the eye care field
Opportunities to help underprivileged people who are suffering from different eye ailments
A periodical review of your work, which would determine aspects such as promotion and salary hike
Access to the latest eye care equipment and tech
Participation in seminars to stay updated with the latest advancements in the field of eye care.
Ophthalmology As A Career
Ophthalmology is a rewarding career for those who are interested in helping people maintain their vision. It is a challenging field, requiring knowledge of a wide range of eye conditions and treatments. 
An Ophthalmologist can choose to specialize in a particular area of medical or surgical eye care. Such an individual is known by the name of "Subspecialist".  There are many subspecialties in ophthalmology, each with its own Board of Certification.
The most common subspecialty is Cataract and Refractive Surgery. In this type of surgery, ophthalmologists remove the natural lens of the eye that has become opaque, and replace it with an intraocular lens implant. Other subspecialties include glaucoma, cornea, pediatric ophthalmology, retina, and oculoplastic surgery.
Philanthropist Shri Krishan Kumar Jain, along with Dr. Shweta Jain, founded the EyeMantra Foundation in 2012. Both are well-known figures in their fields who have dedicated their lives to improving eye care services available in India. With a mission to provide eye care to all at reasonable costs, EyeMantra has been working to create a network of eye hospitals across the country that can provide quality care to all.

Our honorable founders have a goal in mind: Seeing EyeMantra become the finest eye clinic in the world, ensuring that even the most disadvantaged sections of society have access to eye care. 
Our Accomplishments:
In a short time, we have established ourselves as one of the best eye care hospital chain
More than 30000 successful operations were conducted by our team of expert medical practitioners.
For better treatment of our patients, we are equipped with cutting-edge technology.
We are always on the lookout for talented individuals to join our team, so if you are interested in working with us, please do not hesitate to get in touch. Together, we can make a difference!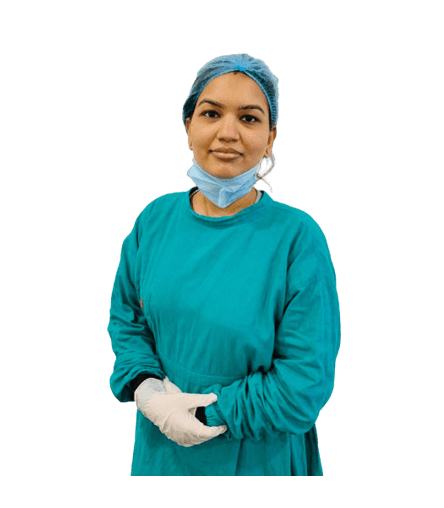 Dr. Poonam Gupta
Cataract, Squint, Lasik


Dr. Ankit Garg
Retina Specialist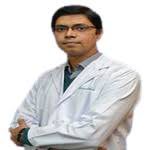 Dr. Lalit Chaudhary
Oculoplasty
Bahadurgarh:


Delhi – Rohtak Rd, near Rajesh Joon Office, Dalbir Nagar, Bahadurgarh
Tiruppur:


Door No. 386, P.N. Road, Tiruppur -641602, India
Jharsuguda:


Near Hotal Sakuntalam, Badmal, Jharsuguda – 768201, Odisha