About Eye Mantra Hospital
Eye Mantra was established in 2013 and has been rated as one of the most suitable and best eye hospital in Delhi and other parts of India. Eye Mantra  is headed by a team of experienced medical professionals, including Dr. Shweta Jain, Dr. Poonam, and Dr. Deepti. We aim at delivering affordable eye care for everyone.

Eye Mantra is accredited with prestigious organizations such as NABH, NABH Bronze, ISO 9001 and QCI. Our accreditations by national and international organizations show our commitment to secure medical practices with the purpose of positive outcomes for all of our patients. We offer up-to-date technology, a friendly staff, and luxury facilities along with qualified specialties. Eye Mantra is a unique ophthalmic care platform delivering clean, safe, secure amenities for Cataract, Squint, Glaucoma, Retina and various other services.
We aim at delivering affordable eye care for everyone. Therefore, we run a charitable eye care trust as well – by the name of Eye Mantra Foundation. Here we provide free surgeries to the underprivileged. 

You can also use our app on the play store. EyeMantra is the best eye care app that helps people with different eye problems. It provides information on symptoms, treatments, and what to do when you are experiencing difficulties with your vision. Download Now- Eye Care App
Best technology in Eye Care:
We have the latest and most advanced equipment to perform surgeries. Most equipment are procured from top companies such as Zeiss & topcon and are best in class. 
Cashless facilities:
A striking feature of Eye Mantra which clearly sets it apart, is the option of availing Cashless Mediclaim Services. We have almost all government, insurance and TPA panels.
Easy Payments :
By paying only 20% of the total amount, you will be eligible for EMI payment plans, which are interest free for any procedure. Senior citizens and students are eligible for free consultations.
Unmatched Trust:
Our team of highly skilled and motivated medical professionals have an experience of performing over 500+ Lasik and 3000+ other surgeries, so your eyes are in safe hands.
Eye Mantra has over 10+ years of experience in providing eye treatment to the patients. Eye Mantra offers world-class facilities to the patient and provides a conducive environment for quick recovery.
Eye Mantra doctors add the personal touch by offering comprehensive psychological counseling to the patients undergoing surgeries. 
The management and staff at Eye Mantra hospitals give their best efforts to offer the best services to the patients for their quick recovery.

Eye Mantra has a record of successfully catering to thousands patients and it speaks about the holistic approach that Eye Mantra follows.
Eye Mantra Super Speciality Hospital
Specializations
A cataract is a disease that mostly occurs in the elderly population. Cataract requires an immediate visit to the eye doctor, for starting the treatment process on time. Eye Mantra offers laser automated technology for Cataract surgery which is a bladeless and painless method. Eye Mantra's doctors have successfully treated cataract patients and brought their vision back to life.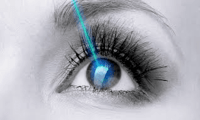 The outer part of the eye is called Cornea. It is one of the fundamental components of the human eye as it allows the light to enter into the eye so that a person can have a clear vision.
Myopia, hyperopia, and astigmatism are a few refractive problems that people commonly face due to disorders in their cornea. They are produced due to a change in the shape of the cornea.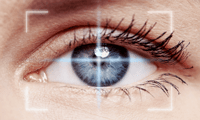 Lasik surgery is the best way to get rid of the eyeglasses. Eye Mantra hospitals offer a comprehensive detailed eye check-up to check whether the patient is suitable for LASIK surgery or not. The check-up ensures that the patient is completely fit to undergo treatment. Eye Mantra's doctors have a decade of experience in performing eye surgeries.
Glaucoma occurs when the optic nerve gets damaged due to intraocular pressure which can result in vision loss also, depending on the severity level of the condition. Doctors need to be consulted immediately for better chances of recovery. Eye Mantra's specialist doctors have a wide range of experience in dealing with Glaucoma which requires treatment combined with psychological counseling.
Retinal tearing and retinal detachment are treated using retinal surgery, which is combined using laser photocoagulation and retinal freezing Cryopexy techniques. Eye Mantra offers treatment that is best suited to patient requirements. Eye Mantra eye doctors have successfully performed retinal surgeries without any complications.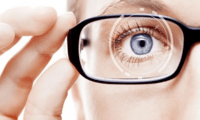 Optical services are offered at Eye Mantra hospitals. Our experienced optometrists are professionally qualified to deliver quality services to the clients. Eye Mantra has invested in faster glazing machines to offer the best spectacles and contact lenses for a patient with vision problems. Eye Mantra has collaborated with Pinnacle optical.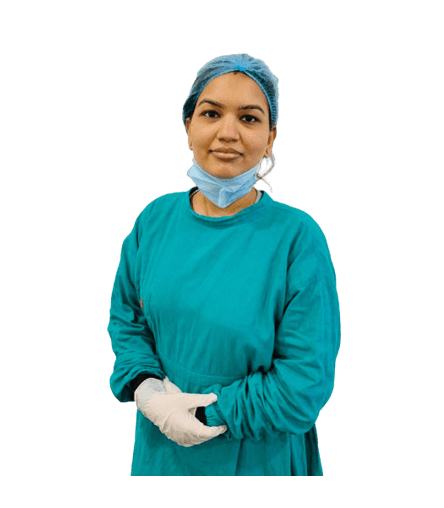 Dr. Poonam Gupta
Cataract, Squint, Lasik


Dr. Ankit Garg
Retina Specialist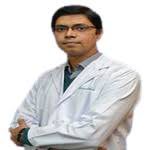 Dr. Lalit Chaudhary
Oculoplasty
Paschim Vihar (Main Branch)
A1/10 , Paschim Vihar, Delhi – 110063
Prashant Vihar (Rohini)
B62 – Prashant Vihar, Rohini Sec-14
In front of CRPF school, Delhi
Bahadurgarh
Opening Shortly
Mediclaim Cashless Services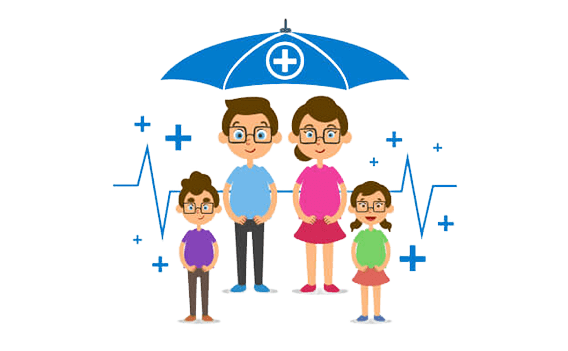 Cashless Mediclaim services can be easily availed at Eye Mantra. This not only provides the benefit of medical treatment being availed by an insured person but also removes the worries which come attached to any kind of financial complications.
Cashless medical service providers offer ease to patients in case of a medical emergency by settling Medical bills directly with hospitals. The terms and conditions of the TPA and insurance companies should be thoroughly read for availing of the services at the Eye Mantra hospitals. Prior approval of TPA is required in case of availing services at the hospital.
Eye Mantra hospitals  are equipped with cutting edge technology in the field of eye treatment.

We are one of the top players in North India, to perform LASIK surgery for Specs Removal, and our medical professionals have an expertise of international standards.

We provide ethereal eye treatment services to all our patients, which are at par with international level, and at nominal costs.
What Patients Say About Us
I am very pleased with my whole experience at Eye Mantra India Hospital. Everyone was very caring and professional. I especially liked the personal counseling that was provided to me. It made me felt confident I would get the best results post-surgery. Thank you, Dr. Ajay Sharma, for an unforgettable experience.
The team that took care of me were true professionals and yet genuinely down-to-earth. I've never had this kind of vision. I had always had trouble seeing distance and now I feel like I can see through hills.
I am very happy with my vision after Cataract Surgery at Eye Mantra by Dr. Shweta Jain, who is one of the best Cataract Eye Surgery Doctor in India. I have been implanted with World's best lens with the latest Micro Phaco Surgery. Now, I can say that I am enjoying young vision in my operated eye. Looking forward to my second eye Cataract Surgery Operation shortly at Eye Mantra only.