What is Cataract Surgery?
A cataract is a condition in which the lens of the eyes gets clouded creating diminished vision. Cataracts occur because protein builds up in the lens of the eye and it is common among old-aged adults.

Cataracts cause the eyes to look foggy, clouded, and milky in appearance. This may result in facing difficulty in driving, reading, or remembering faces. Cataract surgery involves replacing the cloudy lens with a new clear lens .
Cataracts are among the main causes of loss of vision among adults over the age of 45 and remain the principal cause of blindness across the world. It has been estimated that over 1.3 billion people are living with one form or the other of this disease. Eye Mantra offers the best surgeons and latest equipment to perform your Cataract surgery.
The most common cause of cataracts is lens degeneration due to ageing.

Cataracts can also be a result of health diseases such as diabetes, kidney disease, glaucoma, smoking, eye injuries, infection, and swelling inside the eye.

Prolonged use of some medications can also lead to cataract development.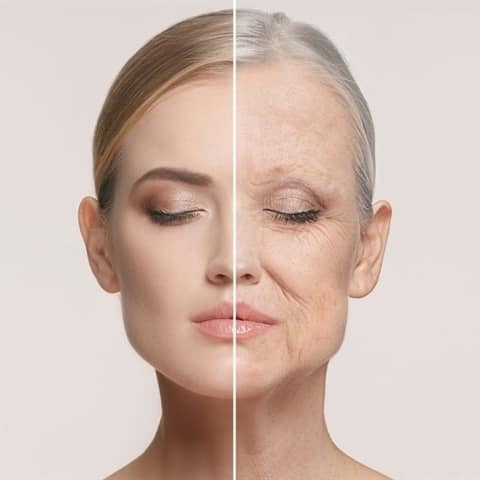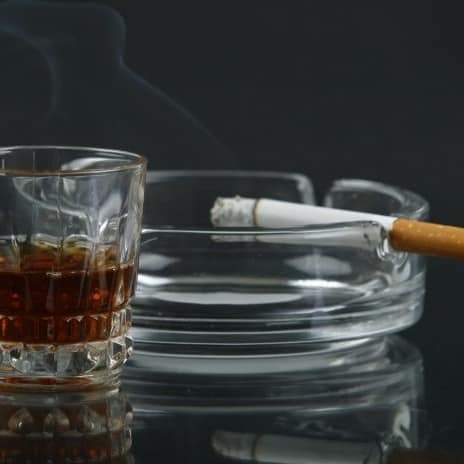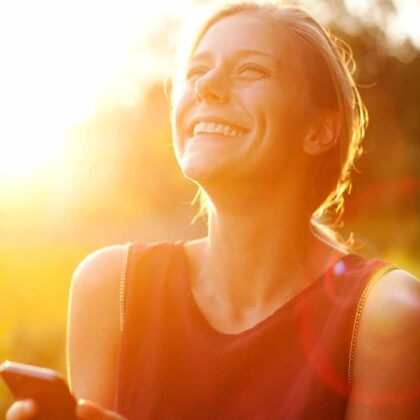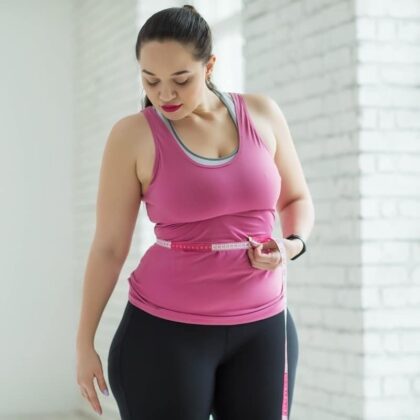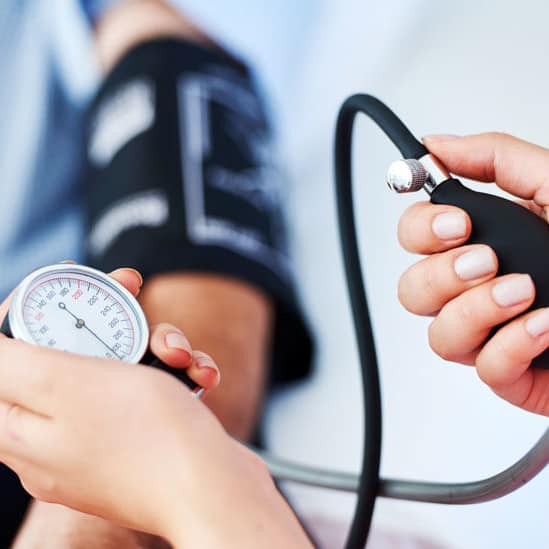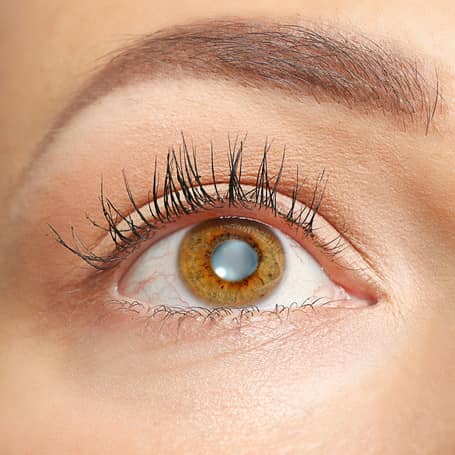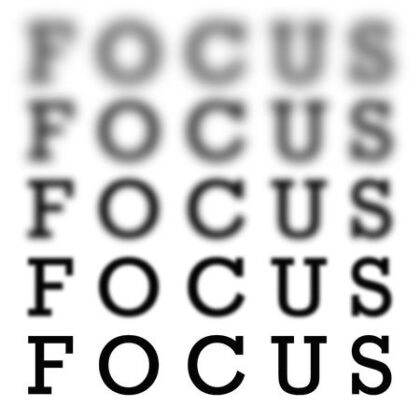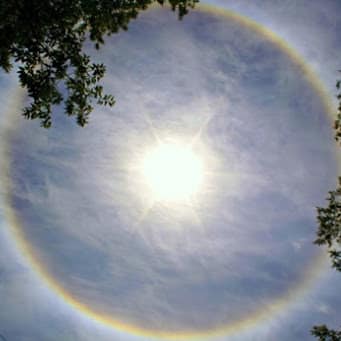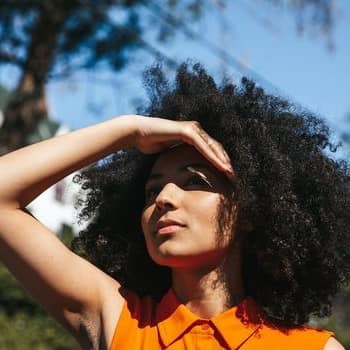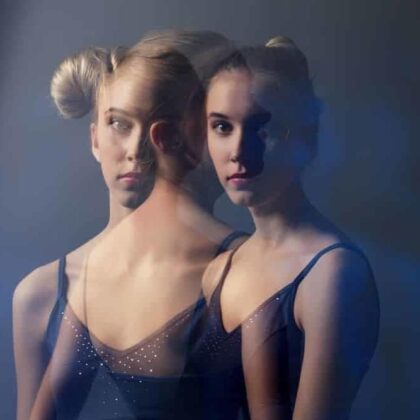 The only solution to cure cataract is surgery. Once your lens becomes cloudy or white due to cataracts, no medicine can get it back to being transparent. Lens replacement by surgery is the only feasible means to treat it.

But the good news is that cataract surgery is one of the safest surgeries in the world. Cataract surgery improves the vision of 95 % of patients who have it.

The basic principle of cataract treatment is the elimination of the cloudy lens by surgery and injection of the artificial lens. There are 3 key choices to make before your cataract surgery: type of cataract surgery, type of lens or IOL and time for cataract surgery 

There are various technologies and basic techniques for cataract surgery such as Phacoemulsification, MICS and  Robotic Surgery

Traditional cataract surgery:
This is a manual surgery where a scalpel blade is used to create an incision in the cornea by hand. The cataract is then fragmented into smaller pieces. The fragmented lens is then removed using suction. This surgery involves stitches, and your eye takes longer time to recover
Phacoemulsification:
This is the most common form of cataract removal and modern cataract surgery. In phaco, the eye's inner lens is emulsified or broken with an ultrasonic handpiece.Once the old cloudy lens is broken, it is sucked out and a new lens is placed.
MICS:
This is also called Micro Incision Cataract Surgery and involves the same procedure as phaco surgery.  The key difference is the size of the incision or that you make in the eye i.e 1.5mm compared to 3.2 mm in traditional surgery. This is a safer option, as outcomes in cataract surgery depend on the size of the incision.  The visual results and recovery time are much better given the incision size is small.
Robotic Surgery (Bladeless Femto Laser Cataract Surgery):
This type is the epitome of technology for cataract surgery. The treatment utilizes computer programming and laser energy to perform the surgery. A device named LENSAR is used to break the cataract. Laser (Femtosecond Laser) creates corneal incisions to access the cataract.
Zepto Cataract Surgery Stitch-less:
Zepto cataract surgery is somewhere between MICS and Robotic surgery. It is a procedure in which a handheld disposable device is used to create a clear-cut and precise incision in the crystalline lens of the eyes. Zepto surgery is in many ways much better than MICS and economical compared to Femto laser cataract operation.
Traditional Vs. Laser Cataract Surgery In Delhi
| Basis | Traditional Cataract Surgery | Laser Cataract Surgery |
| --- | --- | --- |
| Use of blade | Surgeon practices blade to create a hole in the eye for surgery. | No use of the blade in laser surgery as everything is through machines and computers. |
| Time is taken in surgery | The procedure takes about 20-30 minutes per eye. | This procedure takes less than 5 minutes. |
| Blade-free | It's not 100% blade-free surgery. | It is 100% blade-free, with no pain and stitches during surgery. |
| Risk | It is slightly computer-controlled but has lots of risk factors. | The existence of an OPC is never dependent on the Nominee or Director. Can be dissolved by Regulatory Authorities. |
Cataract Surgery Lens Options
An Artificial lens (or IOL) is implanted at the time of cataract surgery. The quality and type of this lens play an important role in vision clarity. Below are some of the key lens options:
Monofocal Lens
Monofocal lens is the most common lens used for cataract surgeries. It is very affordable. They have mono focus or single power. The can give high-quality distance vision. However, spectacles may be needed for near vision.
Multifocal Lens
Multifocal lenses are better than monofocal lenses and improve distance as well as near vision. They come with advanced options such as computer or blue light filters and anti PCO rings.  But, multifocal lenses are not for everyone. They can cause significantly more glare and loss of differences than Monofocal or toric lenses.
Trifocal Lens
Trifocal lenses are an upgrade to multifocal lenses and improve distance, near as well as computer vision. They have special filters that prevent eye strain due to constant computer work. They come with advanced options such as blue light filters and anti PCO ringsl or toric lenses.
Toric Lenses
Toric lenses improve distance, near as well as cylindrical powers. The Toric lenses can improve astigmatism as well. Also, they don't have glare issues as that in case of multifocal lenses. While toric lenses can correct distance vision and astigmatism, the patient still will need corrective lenses for all near tasks, such as account or writing.
The complete cost of cataract surgery depends upon the "Type of lens" and the "type of surgery procedure". The cost of a Cataract surgery varies between Rs.10,000 to Rs.90,000. For example, the cost of a traditional cataract Surgery with "Indian Lens" starts at around Rs.10,000, Phaco Cataract Surgery with "Imported lens", comes around Rs.20,000 and MICS with "Imported Lens" comes around Rs.35,000.
Lenses
Techniques
Prices
Benefits
Monofocal (Distance Vision)
PHACO
10,000 – 20,000
MICS
30,000 – 50,000
1.2mm incision
Multifocal (Distance & Near Vision)
MICS
30,000 – 50,000
Anti PCO ring, Blue light filter
Trifocal (Near, Far & Computer Vision)
MICS
45,000 – 80,000
HD Vision, Anti-Glare, Anti PCO ring, Blue light filter
Toric (Distance & Cylinderical Power)
MICS
30,000 – 50,000
Anti-Glare, Anti PCO ring, Blue light filter
For Zepto Robotic Cataract Surgery, additional charges for Rs. 20,000 – 30,000
Eye Mantra foundation provides free cataract surgeries for the "underprivileged sections of society". So anyone who is unable to afford the treatment expenses, can come to our hospital and get this cataract surgery done  free of cost or at a very nominal price.

*Above prices are rough estimates
Cataract Surgery Procedure
Cataract surgery is an outpatient surgery which means that it does not require an overnight stay at the hospital or health care facility. It is generally performed with one eye at a time.

Cataract eye surgery can be performed any of the procedures, such as traditional, phaco & MICS. These techniques are used to make the incision, break the cataract and suck it out of the eye.  Artificial Lens is then implanted into the eye once the cataract is removed. Let discuss all the stages in details:
Before Cataract Surgery
Your surgeon will check your eye to see the proper focusing power for your IOL. You will also be asked not to take some of the medicines before surgery. You may be prescribed eye drop medications to begin before surgery. These medications assist in preventing infection and decrease swelling during and after surgery.

You should not eat a solid meal at least 6 hours before your surgery. The surgery for cataract removal can be done in a clinic or hospital with just a 15-20 minutes procedure.

During Cataract Surgery
 Here is what will follow:
Your eye will be numbed with eye drops or with an injection.

The surgeon applies these incisions to enter the lens in your eye. 

Surgeon will break up the lens with the cataract and eliminate and replace it with your new lens

Usually, your surgeon will not require to stitch the incisions

A

shelter will be placed over your eye to preserve it while you recover from surgery.
Post Cataract Surgery
After the surgery, the surgeon might want to do a post-op evaluation and give instructions for recovery after the surgery:
It is advisable not to drive right after the surgery and have someone accompany you for the surgery who can drive you back as well.

Medicated eye drops will be administered to you and you will have to use them for a few weeks. 

Protective eye shields need to be worn as well

It is advisable to avoid

Heavy lifting, Bending, intensive exercises, swimming pools
When To Have A Cataract Surgery
The decision on when to have cataract surgery depends on the level to which your vision is impaired, balanced by the tiny risk that surgery entails. However, delaying the cataract beyond a point can lead to grave risks. The hardened cloudy lens might explode in your eye, making you blind forever.
You should start considering cataract surgery if you are:
Facing hindrance in your daily activities such as driving, reading or cooking

Undergoing cloudy vision

Observing bright colours as faded

Experiencing double visions

Undergoing poor night vision
Best Hospital For Cataract Surgery
India has many eye hospitals for cataract surgery such as Shroff eye, AIIMS, Sankara Netralaya and Eye Mantra. Eye Mantra is one of the leaders in Cataract treatment with over 100,000+ eyes operated so far by its doctors.
We are amongst the 1st few to have a Laser Femto Assisted Surgery Unit in India. The technology enables the correction of pre-existing astigmatism. Latest technology with a complete range of premium IOLs, gives the most beneficial results after cataract surgery by our top cataract surgeons in Delhi and other cities.
Consult with our expert eye doctors today. We strive to improve the quality of life and provide the best eye care facilities at the most affordable  prices.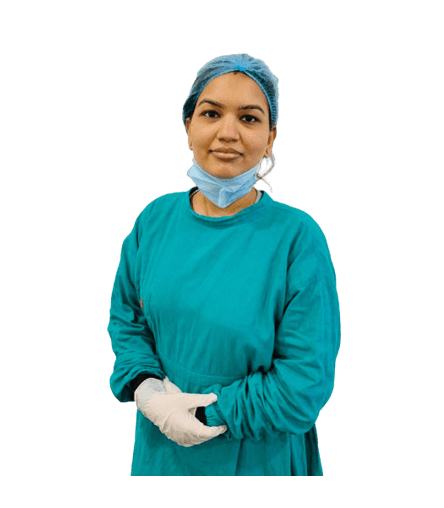 Dr. Poonam Gupta
Cataract, Squint, Lasik


Dr. Ankit Garg
Retina Specialist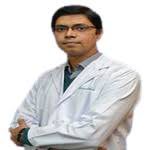 Dr. Lalit Chaudhary
Oculoplasty
OCT
NCT Tanometer
Phaco Machine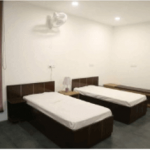 Post Operative
Slit Lamp