Lasik Surgery In Delhi | Specialized Eye Surgeon For Treating Lasik Or Phaco Surgery
Affordable & best Lasik surgery by top-rated surgeons/doctors
Online/offline Lasik surgery for patients starting at 500 rupees.
Using advanced surgery method to treat the Lasik problem.
FREE Tele-Consultation
---
Book Appointment or Video Consultation online with top eye doctors
"*" indicates required fields
A New Model For Lasik Surgery In Delhi
Get Lasik surgery-related consultation online/offline with regular virtual check-ins, teleconsultations, and in-person meetings.
Real, Proactive Surgery Consultation
Eye mantra members are connected with a professional eye surgeon for one-on-one support and advice for surgery-related topics.
Continuous Medical Care
Eye mantra surgeons provide continuous care for cataracts and offer post-surgical care whosoever needs it.
Our technology-enabled approach helps patients to get rid of cataracts.
Advanced Surgical Procedure
Eye mantra is equipped with advanced software and machine for performing Lasik surgery in Delhi.
Surgeries are performed by experienced eye surgeons for a wide variety of eye problems including Lasik.
Sign Up For Your Cataract Surgery In Delhi
Complete a simple 5-minute application to enroll yourself in the Lasik surgery program.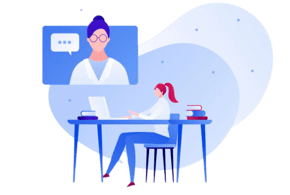 Meet Your Surgery Consultant
We'll connect you with an Eye mantra's Lasik surgery consultant who will be available 24/7 to you via call, chat, or personal meeting.
Connect To Our App
Follow suggestions provided by the app and your surgeon to prepare yourself for Lasik surgery.
All About Lasik Surgery In Delhi
Lasik laser surgery is one of the most common yet popular surgeries which is performed to correct the vision of people.
It is a preferred surgical option for people who are suffering from the problem of near-sightedness, far-sightedness, or astigmatism.  
This surgical procedure involves reshaping the cornea to correct the vision.
The cornea is the clear front part of the eye that is responsible for focusing the light on the retina in the back of the eye.
When the light stops properly focusing on the retina, it leads to blurred vision, also known as refractive error.
Benefits Of Lasik Surgery In Delhi
It helps in achieving the improved vision.
A little amount of pain is involved.
Lasik surgery does not require any bandages or stitches.
It helps in correcting the vision that generally changes with age.
This surgery does not require you to wear glasses or contact lenses.
Complications Related To Lasik Surgery
Complex procedure
Losing best correctable vision in rare cases
Most insurance does not cover Lasik