Get rid of your eye problems under the guidance of EyeMantra

Best and experienced team of eye specialists, doctors, surgeons, nurses, and other staffs to meet up to your needs

Efficient and various eye care programs designed by experts to be followed before, during, and after the treatment
FREE Tele-Consultation

---
Book Appointment or Video Consultation online with top eye doctors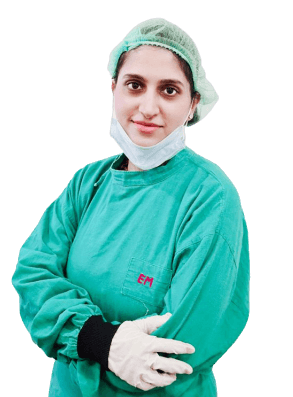 Cataract, Retina, Glaucoma,Lasik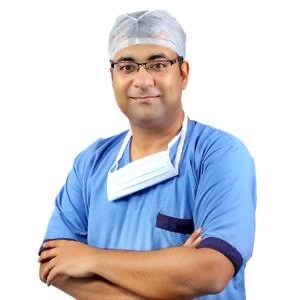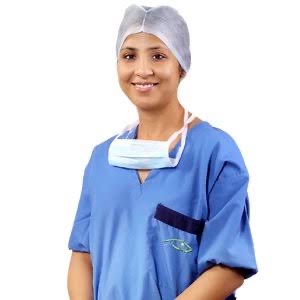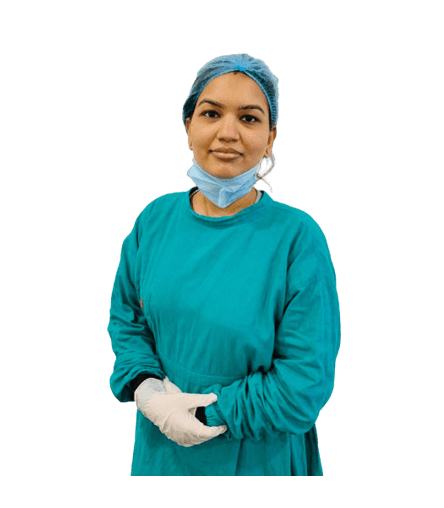 Dr. Shweta Jain
"Dr. Shweta Jain is a well-known ophthalmologist who has been contributory providing quality eye care. Her ethical skills and knowledge in MBBS plus Ophthalmology made her write thesis on Comparative evaluation of fundus fluorescein angiography with spectral domain OCT in patients of age-related macular degeneration. She has great surgical experience such as ECCE with PCIOL, Anterior vitrectomy etc. Currently, she is Pursuing FRCS (Glasgow)."
Dr. Rajat Jain
MBBS, MS (Gold Medalist), FICO (UK)
"He has the experience of performing more than 10,000 cataract surgeries including complex cataract surgeries. He is an excellent cornea diagnostician and surgeon and has performed more than 400 cornea transplants that include transplants even in babies. He is among the very few eye surgeons in the country trained in performing lamellar (partial thickness) keratoplasties. He has a special interest in treatment of paediatric corneal diseases and ocular surface injuries including chemical and thermal injuries to the eye. He is one of the very few eye surgeons in the country to obtain the training of sophisticated technique of limbal stem cell transplantation and Keratoprosthesis and this has benefited his patients.
He is an experienced Ophthalmologist in Delhi. He has had many happy patients in his 13 years of journey as a Ophthalmologist. He is a qualified MBBS, MS-Ophthalmology (GOLD MEDALIST), FICO (UK), Fellowship in Cornea & Anterior Segment."
Dr. Neha Mohan
MBBS, MS, FICO (UK)
"She has performed numerous retinal surgeries including complicated vitrectomies for retinal detachment surgeries, macular hole surgeries.
She has also been helping her patients, especially diabetics, with application of retinal LASERs. She has obtained special uveitis training and her keen interest in the uveitis services won her the best paper award at the Uveitis Society of India meeting in 2012. She also won the Kalicharan gold medal for her clinical work in 2010. She has a special interest in treatment of paediatric retinal diseases including Retinopathy of Prematurity (ROP). She has been trained to diagnose and treat this condition in pre-term or low birth weight kids and she has helped save the vision of many such kids."
Dr. Lalit Chaudhary
MBBS, MS, MCh
"Dr. Lalit Choudhary is a Certified Aesthetic & Plastic Surgeon at Sir Ganga Ram Hospital, New Delhi, India. Sir Ganga Ram Hospital is one of the most prestigious health care centres in India. Dr. Choudhary believes in scientific practice of plastic and cosmetic surgery based on principal of safety, precision and transparency. He has undergone aesthetic & microvascular plastic surgery training from four pioneer institutes and   has attended many national & international conferences. He has many national & international indexed publications. His area of interest includes aesthetic, body contouring & endoscopic plastic surgery."
Dr. Poonam Gupta
MBBS,  M. FICO(UK)

"Dr. Poonam Goopta is an Ophthalmologist/ Eye Surgeon with 8+ years of experience in this field. She completed her M.B.B.S from B.J. Medical College, Gujarat University, and MS Ophthalmology from Guru Nanak Eye Centre, Delhi University. She has great surgical experience such as Small incision cataract surgery (500), Phacoemulsification (1000), Squint surgeries (50 Independent)(1000 Assisted), etc."