FREE Tele-Consultation
---
Book Appointment or Video Consultation online with top eye doctors
"*" indicates required fields
What is Oculoplastic Surgery?
Ophthalmic plastic surgery is another name for Oculoplasty. It is a surgery connected to the eye and its encircling structures. It also involves extensive kinds of surgical procedures that deal with the orbit (eye socket), eyelids, tears ducts, and the face. Further, it deals with the reconstruction of the eye. Oculoplastic surgery may be done to enhance functioning, support, and feature for the following states:
Tear Drainage Problems

Eyelid Malposition

Eyebrow Problems
Most of the time, this surgery is suitable for medical issues linked to the eyes as well as the cosmetic appearance of the eyes and encircling areas.
Types of Oculoplastic Surgery
There are mainly 3 types of OCULOPLASTIC Surgery :
Reconstructive
Eyelid Ptosis Surgery, Eyelid Ectropion, Eyelid Retraction Surgery, Eyelid Chalazion, Enucleation, and Evisceration
Aesthetic
Eyebrow Lift, Upper Blepharoplasty, Lower Blepharoplasty, Revisional Eyelid Surgery, and cosmetic Eyelid Ptosis Surgery
Fillers
Sclerotherapy, Botox, Dysport, Xeomin and Filler Injection (Eyelid and Face)
Common Oculoplastic Surgeries Explained
There are many diverse oculoplastic surgeries meant to address medical situations & cosmetic problems. Below listed are some of the most common oculoplastic surgery
Blepharoplasty (Eyelid Surgery)

As we get older, the shape & appearance of our eyelids can slacken & furthermore sag giving an older look to the eye and also obstructing the vision. Heredity and sun exposure also contribute to this process. This excess puffy or lax skin is ordinarily caused by long term sun exposure or due to heredity. Blepharoplasty also popularly known as eyelid surgery is performed to make the eye look more youthful and also to achieve a clear and non-obstructive vision.
In eyelids, surgery specialists extract excess & sagging skin from the lid. While performing a blepharoplasty procedure, the oculoplastic surgeon makes a cut in the upper lid and later uplifts the skin from the tissue beneath it. Following removal of any excess skin or fat present on the lid. Sometimes patients may also demand the lower lid to be operated on as well, however frequently Blepharoplasty involves the upper lid surgery.
Ptosis Repair

Ptosis pronounced as "toe-sis" is the medical terminology for drooping of the upper eyelid(s). Lowering of the upper eyelid edge produces a decline in the range of vision when the eyelid either partly or entirely hinders the eye pupil.
People suffering from ptosis usually find it difficult to keep their eyelids open. To counterbalance, a patient may regularly arch their eyebrows to lift the drooping eyelids. Patients with severe ptosis need to raise their eyelids with their fingers to see.
Kids with ptosis may incur amblyopia aka lazy eye or encounter vision developmental obstacles.
before and after ptosis repair. Surgery is conducted to reattach or reduce the stretched muscle or tendon. The main purpose of ptosis surgery is to levitate the upper eyelid to revive a normal vision.
Orbital Surgery
Regulating thyroid and eye disorders, cysts, & injury
Pediatric Oculoplastic Surgery
This surgery corrects congenital deformities & handles eye disorders in children or newborn. Pediatric oculoplastic surgeons are specialized in treating eye problem of kids and newborns
Ectropion & Entropion Repair
Ectropion is a state in which the under eyelid is "rolled out" aside from the eye, or is sagging from the eye. This leads to more exposure of the eye causing the eye to dry out. If ectropion is ignored & not treated on time can cause eye irritation, chronic tearing, discharge or even damage to the cornea.
Entropion is an eye condition that is somewhat similar to ectropion, but in this condition, the eyelid is rolled inward toward the eye. A chronically turned-in eyelid can lead to sensitivity to light or may cause eye infections and other eye-related problems.
Skin Cancers or eyelid growth

Skin cancer of the eyelids is comparatively frequent and of various types. The appearance of a bulge or tumour on the eyelid that develops or bleeds must be treated. This includes the physical examination or seldom a biopsy. Oculoplastic surgeon's expertise in the treatment of eyelid growth due to skin cancer.
Who Requires Oculoplasty?
The person's ability to view depends on the way that their eyes bend (refract) light. A refractive error happens when they do not bend it correctly, preventing the eye from focusing light perfectly. Well-known refractive errors can be corrected with glasses. The contact lenses can work temporarily but surgery changes them forever.
Blinking of eyes more than necessary

Eyelids Hanging Downwards (Ptosis)

Twitching of eyes

Wrinkles, scars, or folds around the eyes

Eyelids tearing in or out (Entropion/Ectropion)

Blocked Tear Ducts (NLD Block)

Tumors growing inside or surrounding the eye

Blepharoplasty or excessive fat in eyelids

Bulging Eyes

The absence of an eye

Orbit Tumors

Burns of the eye
Best eye hospital for Oculoplasty Surgery in Delhi
There are multiple good hospitals for Oculoplastic surgery in India, including L.V. Prasad Eye Institute in Hyderabad and Sankara Nethralaya in Chennai, AIIMS and Eye Mantra. Eye Mantra Eye Centre is deemed to be the best place for Oculoplastic surgery in Delhi & the NCR region.

If we objectively evaluate all the treatment facilities, in terms of the training experience of doctors, and access to technology, as well as patient care and ease of access, Eye Mantra is one of the best to treat orbit reconstruction, eye socket,, eyelids, tears ducts, and the face.

Latest technology with a specialized approach, gives the most beneficial results after Oculoplastic  surgery by our top Oculoplastic surgeons in Delhi and other cities. Consult today with our expert squint eye doctors. 
Oculoplastic Surgery Cost
Oculoplastic surgery cost depends on the type of the procedure performed. Different procedures and times are involved in various Oculoplastic surgeries such as orbit reconstruction, eye socket surgery, eyelids surgery, and tears ducts surgery and botox.  Below are estimated cost of various Oculoplastic procedures: 
| Treatment | Cost (₹) |
| --- | --- |
| Eye Lid Surgery | 25,000 – 30,000 |
| Eye Botox | 25,000 – 30,000 |
| Ptosis surgery | 25,000 – 30,000 |
| Eye Socket Reconstruction | 25,000 – 30,000 |
| Amniotic Membrance Graft | 15,000 – 20,000 |
| Ectropion correction | 10,000 – 15,000 |
| Entropion correction | 15,000 – 20,000 |
| Epicanthus Repair | 15,000 – 20,000 |
| Lateral canthoplasty | 10,000 – 15,000 |
| Medical canthoplasty | 10,000 – 15,000 |
| Symblepharon release | 15,000 – 20,000 |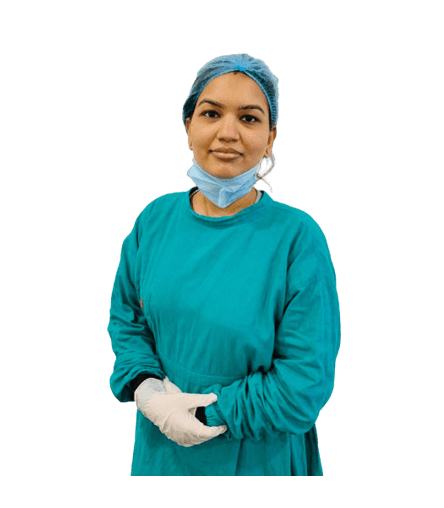 Dr. Poonam Gupta
Cataract, Squint, Lasik


Dr. Ankit Garg
Retina Specialist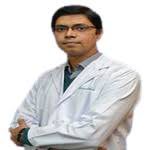 Dr. Lalit Chaudhary
Oculoplasty