Optometry Internship At Eye Mantra
12-month internship in Clinical Optometry

Wide exposure to OPD patients, eye camps, and latest machines for cataract, Lasik,  retina & glaucoma

Opportunity to work under experienced Doctors

Zero Course fees, and stipend available to cover expenses

Letter of Recommendation (Based on performance) & Pre-placement offer (PPO) to high performers
Apply For Master In Optometry
---
Optometry Internship Program
EyeMantra, one of India's top eye hospitals, has been offering optometry internships since 2013. EyeMantra offers internships in Clinical Optometry under a well-crafted 12 months internship curriculum. We have trained numerous optometrist, opticians, and ophthalmologists under the aegis of veteran doctors. Through our optometrist training/ internship program, we aim to:
Improve the skill sets of optometrists
Expose the interns to a wide range of patients, enhancing their clinical knowledge
Why Optometry Internship Program At EyeMantra?
EyeMantra is a non-profit organization with a vision to improve eye care standards for 'all' sections of the society in India. Our goal is to train 500+ optometrist every year, to help us achieve this vision. We offer a great learning experience to all our interns:
A large number of OPD patients and free camp patients for practice
100+ Eye Camps every year
Scope of learning differential diagnosis
Hands-on training under expert supervision
Latest machines for cataract, specs removal, retina, glaucoma & squint
Opportunity to work under experienced Doctors
Ophthalmic, as well as Optometric Specialties, are available
Optometry Internship Objectives
Provide all-inclusive training Optometry involving all ophthalmic specialties.
Optometry skills like refraction, effective communication with Patient, slit lamp examination, applanation tonometry, and other routine OPD and diagnostic procedures.
Patient evaluation & Counselling on Visual/Ocular hygiene, nutritional, and environmental modifications.
Adequate knowledge to fit, assess, prescribe, and dispense Contact lenses for refractive correction.
Optometry Internship Course Content
Training during the Internship would cover the following:
Vision Assessment
Objective refraction
Subjective Refraction
Slit-lamp Biomicroscopy
Tonometry
Binocular Vision Assessment
Contact Lens fitting
Low Visual Aids Assessment
Ocular Diagnostics
Optometry Level II Curriculum
Keratometry
Topography (Pentacam)
A-Scan Biometry (Ultrasound & Optical)
B-Scan/span>
Indirect ophthalmoscopy
Potential Acuity Meter
Specular Microscopy
Perimetry
Meiboscope
Posterior segment investigations
Anterior segment investigations
Cataract investigations
Optometry Level III Curriculum
Optical Coherence Tomography (Anterior & Posterior)
Fields test
Fundus angiography
Yag laser / Green Laser
OT training
Optometry Soft Skills Building
Outreach program / Eye Camps
Optical shop exposure
Written / Verbal communication training
PPT Presentation
Training content / Video creations
Optometry Internship Course Content
Duration:

12 months

Eligibility:

The candidate should have completed their 3 years of optometry education from a recognized optometry school/college/institute.

Selection Criteria:

Based on Academic performance and Interviews. 15 days probationary training/ assessment at the hospital.

Mode of Study:

Full-time Regular Rotational Clinical postings in various departments of EM

No. of seats:

50 seats per year

Stipend:

INR 10,000/- (Rs. Ten Thousand Only) on completion of the internship

Admission date:

Rolling admissions throughout the year, on 1st of every month.

Admission Process:

Fill our online application form. You can also email us at 

[email protected]

 or call us at 011-40455119, 837 780 6807, 885 104 4355. Download Brochure: Click Here For Brochure 
Benefits Of Optometry Internship
Letter of Recommendation (Based on performance)
Internship Certificate
Trainee of the Year- Award Certificate (Based on performance)
Stipend
Pre-placement offer (PPO) to high performers
Optometrist Intern Day-To-Day Responsibilities
Assist doctors to provide outpatient care for patients with eye-related disorders and conditions
Assist doctors in conducting routine eye examinations, including visual field tests
Assist doctors to evaluate eye-related symptoms, such as discharge, redness, and inflammation
Advise patients about proper eye hygiene and care
Other: PPT &Video Creation on Eye ailments, Outreach program, Optical
Optometry Internship Learning Outcomes
On completion of the Internship the Optometrist will:
Be able to work independently or in conjunction with another eye/health Care professionals.
Be able to work in hospitals (both private and public sectors), Optical Outlets, and/or work as an independent practitioner.
Be knowledgeable, skillful, and analytical in diagnosis, treatment planning, management of Visual defects and impairments, and in co-management of Ocular conditions.
Be a public educator on Ocular hygiene and related nutritional and environmental counseling.
Offer a helping hand in efficiently managing a Clinic or an Optical outlet.
Established in 2012, by Dr. Shweta Jain and Philanthropist Shri Krishan Kumar Jain, Eye mantra has been instrumental in changing standards of eye care in India.
The team at Eye Mantra envisions providing world-class eye care at affordable rates to 'All' sections of the society.
Everything that EyeMantra earns is contributed to EyeMantra Foundation (NGO), for free eye treatment of the underprivileged.
Delhi's leading eye care chain
5+ Branches in Delhi NCR field tests
3000+ successful surgeries
15+ Doctors/ consultants on panel
Latest machines
Optometrists (doctors of optometry) are highly trained professionals who can work with other healthcare professionals like general practitioners, nurses, and pediatricians to ensure patients receive the best care possible.
Optometrists are experts who play an important role in patients' vision, eye health, and their overall health, too.  They are trained to:
Treat, manage, and correct disorders and diseases of the visual system, the eye, and its associated structures.
Recognize and detect related systemic conditions and manage ocular manifestations.
Diagnose, treat, and manage binocular and perceptual vision disorders.
Prescribe any topical or oral Schedule 1 drug in the context of eye care.
Removal of superficial foreign bodies from the eye in or below the surface of the cornea.
Independent management of glaucoma, macular degeneration, and diabetic retinopathy.
Optometrists provide primary eye care.
Mrs. Simran Setia, Senior HR Manager
Address1:
A1/10 Paschim Vihar, Near Paschim Vihar West metro Station (Pillar 262), Delhi-110065.
Address 2:
B62 – Prashant Vihar, Rohini Sec-14 In front of CRPF School, Delhi-110085
Tel: 011-40455119 | Mob: 837 780 6807, 885 104 4355
Eyemantra Super Speciality Hospital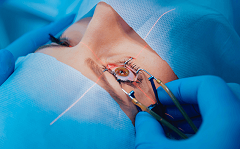 A cataract is a disease that mostly occurs in the elderly population. Cataract requires immediate doctor advice to get the treatment. EyeMantra offers laser automated technology for Cataract surgery which is a bladeless and painless method. EyeMantra doctors have successfully treated cataract patients.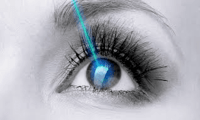 Refractive defects include myopia, hypermetropia, and astigmatism which generally occurs due to refractive errors leading to vision defects. Refractive services include Lasik surgery which is a tried and tested method for refractive errors. EyeMantra's dedicated team of doctors has years of experience in treating the patients.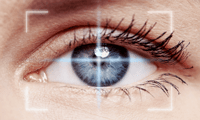 Lasik surgery is the best way to get rid of the eyeglasses. EyeMantra hospitals offer comprehensive detailed eye check-ups to check whether the patient is suitable for LASIK surgery or not. The check-up ensures that the patient is completely fit to undergo treatment. EyeMantra doctors have a decade of experience in performing surgery.
Glaucoma occurs when the optic nerve gets damaged due to intraocular pressure which can result in vision loss. Doctors need to be consulted immediately for better chances of recovery. EyeMantra doctors have a wide range of experience in dealing with Glaucoma which requires treatment combined with psychological counseling.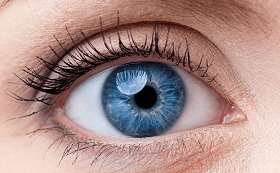 Retinal tearing and retinal detachment are treated using retinal surgery which is combined using laser photocoagulation and retinal freezing cryopexy techniques. EyeMantra offers treatment that is best suited to patient requirements. EyeMantra eye doctors have successfully performed retinal surgeries without any complications providing best treatments.
Optical services are offered at EyeMantra hospitals. Our experienced optometrists are professionally qualified to deliver quality services to the clients. EyeMantra has invested in faster glazing machines to offer the best spectacles and contact lenses for the patient with vision problems. EyeMantra has collaborated with Pinnacle optical Pvt Ltd.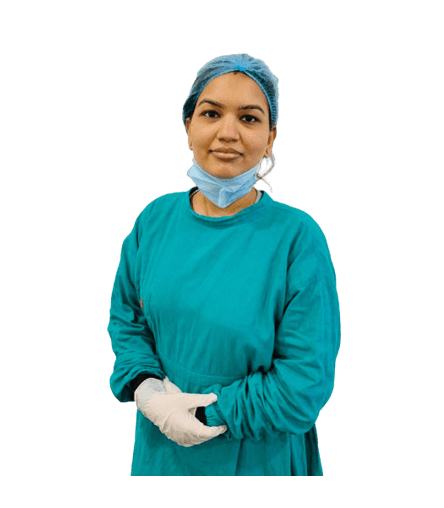 Dr. Poonam Gupta
Cataract, Squint, Lasik


Dr. Ankit Garg
Retina Specialist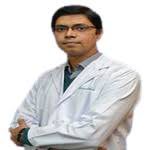 Dr. Lalit Chaudhary
Oculoplasty