EYE HOSPITAL IN RAJOURI GARDEN
Best eye hospital in Rajouri Garden

Get the Best Eye Care at Affordable Prices

Best Eye Specialists in Rajouri Garden

Latest eye machines in Rajouri Garden

20+ year of excellence in Lasik, Squint, Cornea, and Cataract surgery

Free eye check-up senior citizens in Rajouri Garden
FREE Tele-Consultation
---
Book Appointment or Video Consultation online with top eye doctors
Top Eye Clinic In Rajouri Garden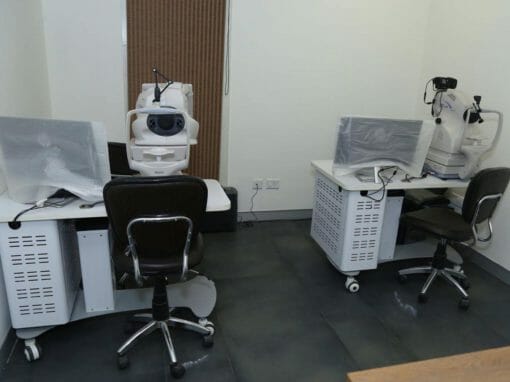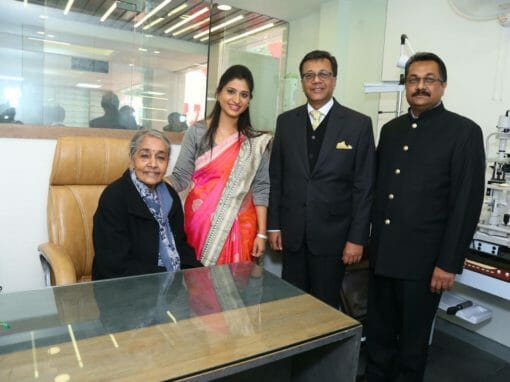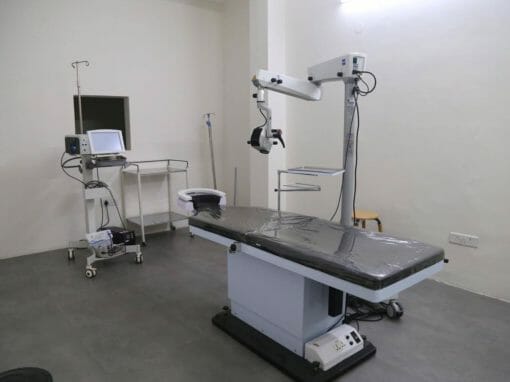 Being a part of the capital of the country, the day to day lifestyle of people majorly affects their health. Delhi, a metropolitan city, has a plethora of choices for everything be it clothing, educational center, health care center, etc. Pitampura is one of the most influential areas when it comes to choices. From top schools of the city to top healthcare facilities the area has no shortage of tremendous options. Then why compromise, when you can have the best services for your eye care too?
When looking for the best eye care facility in Delhi and NCR, EyeMantra is an absolute option for one to undergo their treatment. The main ambition of this health care facility is to administer its patients with legitimate treatment at a lucrative price. The main aim of EyeMantra has been to overture comprehensive expertise in eye complications such as cataract and glaucoma as well with one of the best general eye care for routine eye exams, and an ample assortment of contacts and frames in our optical shop.
Offering a wide range of modern technology for its treatment and leisure facility with highly qualified specialties, EyeMantra provides high-tech as well as secured conveniences at a justifiable cost too. EyeMantra ensures its inmate with an outright spectrum of contemporary ophthalmic medication, curative utility, and progressive diagnostics of the highest aspect.
EyeMantra has provided its patients with world-class facilities along with favorable circumstances for a speedy recovery. The facility gives its best to provide its patient's ongoing treatment in a home-like environment with extensive psychological counseling for all those who undergo surgeries. With high qualified specialties available in the EyeMantra with excellent staff and management caters the best services for the quick recovery of its patients. With all the hard work and dedication provided to its inmates, EyeMantra has served about 50 lakh people who are amused by the services provided there. Thus, no doubt EyeMantra is one of the best eye care facilities in town which is highly recommended due to its medical approach regarding the treatment as well as the medical care of the patients and the environment which it facilitates.
Services Offer In Rajouri Garden Eye Center
CONTOURA VISION

100% Blade-free specs removal
Sharpest Vision
LASIK
Femto ​(Robotic) Lasik

100% Blade-free specs removal
SQUINT
Approach for Squint Correction

​​Experienced team of doctors
CATARACT
100% Blade-free Femto Laser

Cataract Surgery & Zepto Pulse
GLAUCOMA

Best glaucoma services

Latest in Glaucoma diagnosis
RETINA
World Class treatments for Retina

Management in retinopathy
SMILE
​​​100% Blade-free specs removal

​​Small flap
CORNEA
Art diagnostic and treatment

Advanced facilities for keratoconus
EYE COMPILATIONS AND ITS TREATMENT
Living in metropolitan cities these days can be very dangerous for one's health as the day to day increasing pollution and other disease-causing problems arise. It is known that everyone in some or the other point of time in their life has had an eye disease. Some are minor and some are major which do not go away easily. Certain Eye diseases are:
Conjunctivitis
Eye complications are one of the major problems that people face in their day to day life. Predominantly, Eye flu is one of the major among those. Also known as viral conjunctivitis, it's a very common eye infection that causes irritation in the eyes which are often induced due to sore eyes. Often it is coaxed by a viral infection and can be treated with ointments and eye drops. With provided best healthcare at EyeMantra, the treatment done is absolute with 100% recovery.
High Blood Pressure Coaxed Diseases
Untreated High Blood Pressure can lead to certain eye problems which eventually ends up with vision problems. Profoundly it is stated that hypertension is the cause of this disease due to damaged blood vessels in the retina. At first, the disease can be prevented with timely control of the blood pressure on a daily basis of the patient. If not possible, With its best technology, EyeMantra offers to help its patients by diagnosing them hypertensive retinopathy followed by Fluorescein Angiography. EyeMantra will provide both the treatments with the help of their efficient specialty for the speedy recovery of the patients. EyeMantra helps its patients with genuine specialty and diagnosis.
Specialized PRK Laser Surgery
One of the best laser surgeries with proper and modernized technology is provided by EyeMantra to its patients. Photorefractive Keratectomy is used to treat errors that are caused in the refraction of the eyesight. In EyeMantra one can undergo the treatment suffering from Dry Eyes or have a thin cornea. In this case, LASIK and other types of surgeries( all provided by EyeMantra) are not recommended by the doctors as this laser surgery does not involve the cutting of the flap in the cornea. Also, it is mostly prescribed for people who have an active lifestyle. This surgery is offered to people at a very worthwhile cost by the EyeMantra with speedy recovery which tends to be very helpful for people. People suffering from Myopia and Hyperopia can also consider this surgery but the treatment procedure for each of them is different from the other.
Glaucoma Caused Eye Complications
Apart from surgeries, EyeMantra also offers Visual Field Tests. This test is done to determine how broad can your vision concentrate on the central given point. Ophthalmologists use this test to determine glaucoma induced peripheral vision loss problems in one's eye. This eye test has been well provided by EyeMantra with highly equipped technology. EyeMantra also offers this test to evaluate the vision problems that may be defined by eyelid problems such as droopy eyelids and ptosis. Not only this but EyeMantra provides many other technological treatments for this disease which include Automated Perimetry, Electroretinography, Amsler grid, Static automated perimetry and Kinetic perimetry, and Frequency doubling perimetry.
Refractive Surgeries
EyeMantra has specialized its team with many surgical procedures that are used to fixate the vision problems or problems caused by the refractive part of the eye. Any refractive error caused such as Myopia or hyperopia, Refractive surgery can be used to correct the vision. This is an essential methodology used to perform basic specs removal. Certain surgeries are:
Limbal Relaxing Incisions(LRI)
Refractive Lens Exchange(RLE)
Presbyopic Lens Exchange(PLE)
Intracorneal Ring Segments(IRS)
Radial Keratotomy(RK)
Cashless treatment facilities
Support for the financially weak with special scheme options.
Certain policyholders get premium benefits 

With the best eye doctors near Rajouri Garden, Eye Mantra hospital has been a leading eye care hospital, providing world-class technologically advanced ophthalmic interventions at affordable rates. Services in the best eye clinic in Rajouri Garden caters to the requirement of anyone belonging to any age group.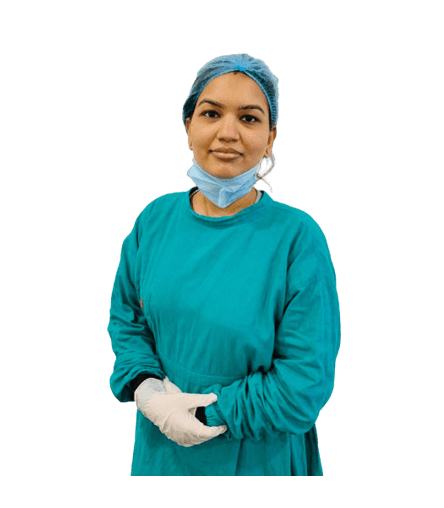 Dr. Poonam Gupta
Cataract, Squint, Lasik


Dr. Ankit Garg
Retina Specialist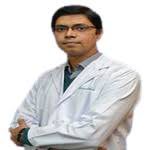 Dr. Lalit Chaudhary
Oculoplasty
Rajouri Garden Eye Doctors Schedule
| DOCTOR'S NAME | SPECIALIZATION | OPD DAYS | TIMINGS |
| --- | --- | --- | --- |
| Dr. Shweta Jain | Cataract | Glaucoma, Cornea, Retina | Monday to Saturday | 10:00 am- 7 pm |
| Dr. Poonam Gupta | Cataract, Squint | Monday to Saturday | 10:00 am- 7 pm |
| Dr. Rajat Jain | Femto Lasik | Monday to Saturday | On Appointment |
| Dr. Neha Mohan | Femto Lasik | Monday to Saturday | On Appointment |
| Dr. Lalit Choudhary | Oculoplasty | Monday to Saturday | On Appointment |
Book Appointment

---
Book Appointment or Video Consultation online with top eye doctors
"*" indicates required fields
Eyemantra – Rajouri Garden
A1/10 Paschim Vihar, Peeragarhi, Near Paschim Vihar West metro Station (Pillar 262)
Delhi.
Phone :  +91-8851044355
Contact Hours:  Mon-Sat 9:00 am – 6:00 pm
Email: [email protected]