EYE HOSPITAL IN PITAMPURA
Best eye hospital in Pitampura

Get the Best Eye Care at Affordable Prices

Best Eye Specialists in Pitampura

Latest eye machines in Pitampura

Free eye check-up senior citizens in Pitampura
FREE Tele-Consultation
---
Book Appointment or Video Consultation online with top eye doctors
Top Eye Clinic In Pitampura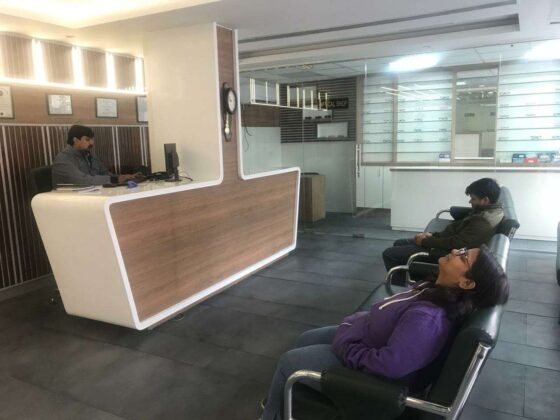 Being a part of the capital of the country, the day to day lifestyle of people majorly affects their health. Delhi, a metropolitan city, has a plethora of choices for everything be it clothing, educational center, health care center, etc. Pitampura is one of the most influential areas when it comes to choices. From top schools of the city to top healthcare facilities the area has no shortage of tremendous options. Then why compromise, when you can have the best services for your eye care too?
When looking for the best eye care facility in Delhi and NCR, EyeMantra is an absolute option for one to undergo their treatment. The main ambition of this health care facility is to administer its patients with legitimate treatment at a lucrative price.
The main aim of EyeMantra has been to overture comprehensive expertise in eye complications such as cataract and glaucoma as well with one of the best general eye care for routine eye exams, and an ample assortment of contacts and frames in our optical shop. Offering a wide range of modern technology for its treatment and leisure facility with highly qualified specialties, EyeMantra provides high-tech as well as secured conveniences at a justifiable cost too. EyeMantra ensures its inmate with an outright spectrum of contemporary ophthalmic medication, curative utility, and progressive diagnostics of the highest aspect.
EyeMantra has provided its patients with world-class facilities along with favorable circumstances for a speedy recovery. The facility gives its best to provide its patient's ongoing treatment in a home-like environment with extensive psychological counseling for all those who undergo surgeries. With high qualified specialties available in the EyeMantra with excellent staff and management caters the best services for the quick recovery of its patients. With all the hard work and dedication provided to its inmates, EyeMantra has served about 50 lakh people who are amused by the services provided there. Thus, no doubt EyeMantra is one of the best eye care facilities in town which is highly recommended due to its medical approach regarding the treatment as well as the medical care of the patients and the environment which it facilitates.
Services Offer In Pitampura Eye Center
CONTOURA VISION

100% Blade-free specs removal
Sharpest Vision
LASIK
Femto ​(Robotic) Lasik

100% Blade-free specs removal
SQUINT
Approach for Squint Correction

​​Experienced team of doctors
CATARACT
100% Blade-free Femto Laser

Cataract Surgery & Zepto Pulse
GLAUCOMA

Best glaucoma services

Latest in Glaucoma diagnosis
RETINA
World Class treatments for Retina

Management in retinopathy
SMILE
​​​100% Blade-free specs removal

​​Small flap
Eyemantra Eye Hospital Bahadurgarh provides a complete range of ophthalmic services.
The clinics are equipped with the top leading technology. All manufactured by leading international brands.
Our goal is to provide affordable eye care to everyone.
The only Eye Doctor in Bahadurgarh to perform a complete diagnosis. Explain, Discuss, and Recommend the Treatment Options available, in Simpler Terms.

So that You Understand and Choose what is Best for You.
EYE COMPILATIONS AND ITS TREATMENT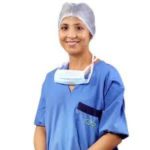 Dr. Neha Mohan
Femtosecond LASIK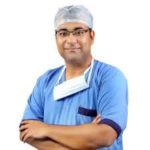 Dr. Rajat Jain
Femtosecond LASIK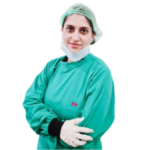 Dr. Shweta Jain
Cataract, Retina, Glaucoma, LASIK
Pitampura Eye Doctors Schedule
| DOCTOR'S NAME | SPECIALIZATION | OPD DAYS | TIMINGS |
| --- | --- | --- | --- |
| Dr. Shweta Jain | Cataract | Glaucoma, Cornea, Retina | Monday to Saturday | 10:00 am- 7 pm |
| Dr. Poonam Gupta | Cataract, Squint | Monday to Saturday | 10:00 am- 7 pm |
| Dr. Rajat Jain | Femto Lasik | Monday to Saturday | On Appointment |
| Dr. Neha Mohan | Femto Lasik | Monday to Saturday | On Appointment |
| Dr. Lalit Choudhary | Oculoplasty | Monday to Saturday | On Appointment |
Book Appointment

---
Book Appointment or Video Consultation online with top eye doctors
Eyemantra – Paschim Vihar
A1/10 Paschim Vihar, Peeragarhi, Near Paschim Vihar West metro Station (Pillar 262)
Delhi.
Phone :  +91-8851044355
Contact Hours:  Mon-Sat 9:00 am – 6:00 pm
Email: eyemantra1@gmail.com