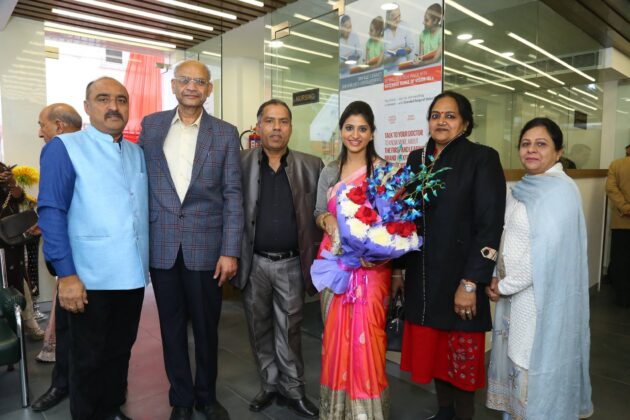 Established in 2012, by Dr. Shweta Jain and Philanthropist Shri Krishan Kumar Jain, Eye mantra has been instrumental in changing standards of eye care in India.
Team at Eye Mantra envisions providing world-class eye care at Team at Eye Mantra envisions providing world-class eye care at affordable rates to 'All' sections of the society.
Everything that EyeMantra earns is contributed to EyeMantra Foundation (NGO), for free eye treatment of the underprivileged.
Delhi's leading eye care chain
10+ Branches in India & Aboard
3000+ successful surgeries
15+ Doctors/ consultants on panel
Latest machines
Cataract Surgery
Eyemantra is the lead in Cataract treatment with over more than 2,000+ eyes operated every so far . We are amongst the 1st few to have Femto Assisted Surgery Unit. 100 % PAINLESS, STITCHLESS and the entire way of performing the cataract surgery has been redesigned with this procedure of best Blade-free Cataract Surgery
LASIK
In today's world of smartphones, laptops and, other devices, continued strain on the eyes can introduce refractive errors. Eyemantra has the gilt-edge with femtosecond lasik & pentacam machines to diagnose and treat every kind of refractive errors.
GLAUCOMA
Glaucoma (Kala Motia) is essentially a group of related eye disorders which cause damage to the optic nerve of the eye. At Eyemantra, we have all the latest machines for the diagnosis of Glaucoma.
SQUINT
The most common diseases in children are squinting of eyes in which the eyes don't look in exactly the same direction at the same time. Eyemantra has a team of pediatrics ophthalmologists to provide special care to our patients.
RETINA
Retinal conditions include floaters, macular degeneration, diabetic eye disease, retinal detachment, and retinitis pigmentosa. Eyemantra has the best retina specialists to perform even the most complex vitreo-retinal procedures.
CORNEA
The cornea services at Eyemantra are dedicated to the medical and surgical treatment of problems involving the cornea & ocular surface.