EYE HOSPITAL IN PUNJABI BAGH
Best eye hospital in Punjabi Bagh
Get the Best Eye Care at Affordable Prices
Best Eye Specialists in Punjabi Bagh
Latest eye machines in Punjabi Bagh
20+ year of excellence in Lasik, Squint, Cornea, and Cataract surgery
Free eye check-up senior citizens in Punjabi Bagh
FREE Tele-Consultation
---
Book Appointment or Video Consultation online with top eye doctors
Top Eye Clinic In Punjabi Bagh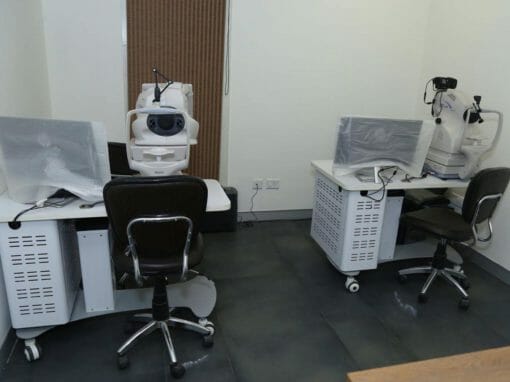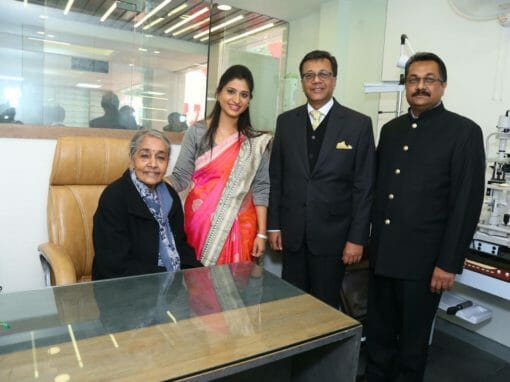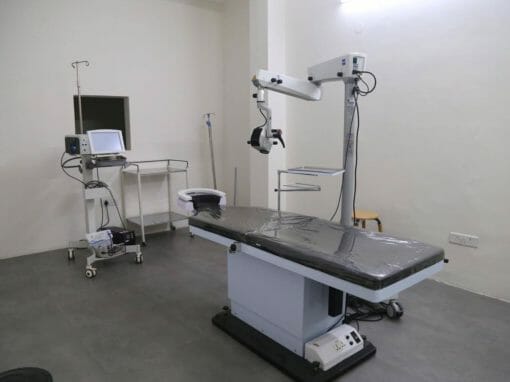 Established in 2013 in Delhi, Eye Mantra comprises a full-fledged Eye care center that proffers top-notch services in this super-specialty conveyed by profoundly experienced Ophthalmologists. The Eye Mantra hospital gives persistent consideration benefits yet additionally associated with vision research, technical and professional support to other hospitals. It gives the best and most secure eye care service at a most moderate rate and in a warm, friendly way. Eye Mantra provides undivided attention to vulnerable patients, children, elder citizens, and persons with certain disabilities or illnesses. The Eye Mantra hospital presents pertinent help to patients and collaborates with them in settling on informed decisions regarding their vision care. The primary objective of the Eye Mantra is to generate a superb and even-handed eye care frameworks that reach everyone in need.
Eye Mantra Eye Centre has set up 4 eye clinics around Delhi, India which are effectively open from all the sides of the city.
Eye Mantra proffers contemporary technologies, a set of friendly staff, and opulent provisions alongside qualified specialties. The entirety of their staff treats each patient with empathy and regard.
Services Offer In Punjabi Bagh Eye Center
CONTOURA VISION

100% Blade-free specs removal
Sharpest Vision
LASIK
Femto ​(Robotic) Lasik

100% Blade-free specs removal
SQUINT
Approach for Squint Correction

​​Experienced team of doctors
CATARACT
100% Blade-free Femto Laser

Cataract Surgery & Zepto Pulse
GLAUCOMA

Best glaucoma services

Latest in Glaucoma diagnosis
RETINA
World Class treatments for Retina

Management in retinopathy
SMILE
​​​100% Blade-free specs removal

​​Small flap
CORNEA
Art diagnostic and treatment

Advanced facilities for keratoconus
International Patients Of EyeMantra Hospital
Eye Mantra Eye Centres is a preferred establishment for eye-patients from around the globe. It is a well-reputed eye care centre with a global profile. The chain has earned the respect and the trust of patients from over different parts of the world with its first-class infrastructure experienced doctors and years of dedication. Eye Mantra Eye Centre has risen as a confided brand in the field of eye care. Eye Mantra is well aware of the requirements of international patients, and thus, Eye Mantra offer provisions like:


Pick-up from the airport
Accommodation arrangement
Local travel
Eye Mantra hospital provides cutting-edge facilities both for basic and advanced diagnosis and eye treatments and surgeries. The hospital guarantees quality complete eye care for all the patients and is one of the pioneers for presenting the latest technologies for eye care. Eye Mantra Hospital offers a wide scope of preferences of cashless advantages to patients who are secured under PSU and private insurance TPAs. Advantages can be benefited by policy owners and dependents. Some benefits include:


Cashless Treatments
Subsidized Consultation Fee
TSubsidised Treatment Costs
Priority Benefits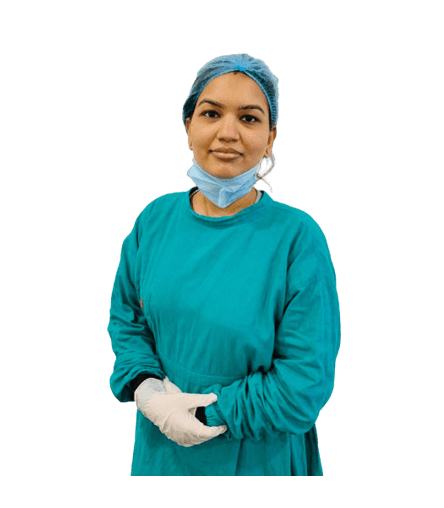 Dr. Poonam Gupta
Cataract, Squint, Lasik


Dr. Ankit Garg
Retina Specialist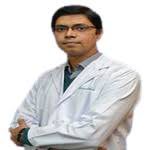 Dr. Lalit Chaudhary
Oculoplasty
Punjabi Bagh Eye Doctors Schedule
| DOCTOR'S NAME | SPECIALIZATION | OPD DAYS | TIMINGS |
| --- | --- | --- | --- |
| Dr. Shweta Jain | Cataract | Glaucoma, Cornea, Retina | Monday to Saturday | 10:00 am- 7 pm |
| Dr. Poonam Gupta | Cataract, Squint | Monday to Saturday | 10:00 am- 7 pm |
| Dr. Rajat Jain | Femto Lasik | Monday to Saturday | On Appointment |
| Dr. Neha Mohan | Femto Lasik | Monday to Saturday | On Appointment |
| Dr. Lalit Choudhary | Oculoplasty | Monday to Saturday | On Appointment |
Book Appointment

---
Book Appointment or Video Consultation online with top eye doctors
"*" indicates required fields
Eyemantra – Paschim Vihar
A1/10 Paschim Vihar, Peeragarhi, Near Paschim Vihar West metro Station (Pillar 262)
Delhi.
Phone :  +91-8851044355
Contact Hours:  Mon-Sat 9:00 am – 6:00 pm
Email: [email protected]