EYE HOSPITAL IN GHAZIABAD
Best eye hospital in Ghaziabad

Get the Best Eye Care at Affordable Prices

Best Eye Specialists in Ghaziabad

Latest eye machines in Ghaziabad

20+ year of excellence in Lasik, Squint, Cornea, and Cataract surgery

Free eye check-up senior citizens in Ghaziabad
FREE Tele-Consultation
---
Book Appointment or Video Consultation online with top eye doctors
"*" indicates required fields
Top Eye Clinic In Ghaziabad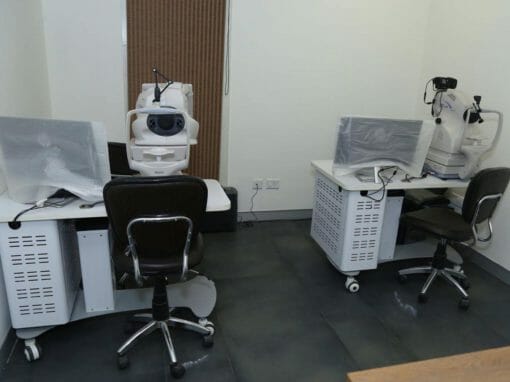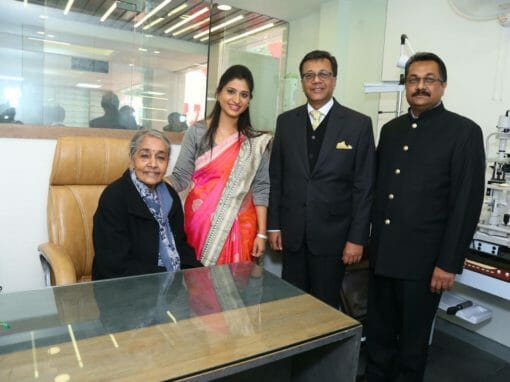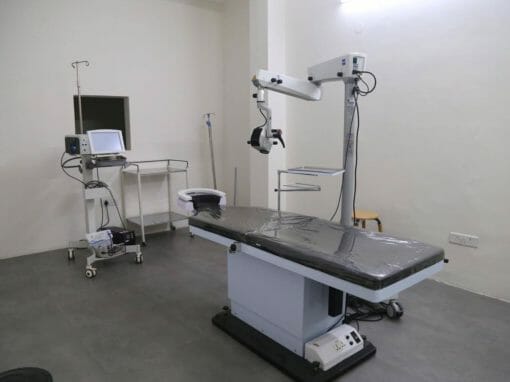 Our hospitals are designed, keeping in mind the needs of our patients. Eye Mantra is the Most Sought-After Eye Hospital in Ghaziabad and West Delhi. We have a Separate, Dedicated Department for Each Specialty. For example, our Pediatric Department has a team of the Most Experienced Children's or Pediatric Eye Doctor in Ghaziabad, Delhi. Similarly, we have a Well-Qualified Optometrist for assistance at our spacious and air-conditioned OPD area. Just for the comfort of our patients. A well-kept and huge recovery lounge to accommodate day-care patients and their companions. Even our consultation rooms have state-of-the-art equipment to help diagnose and treat our patients with precision. We provide unmatched vision care and that's what makes us one of the Top Eye Hospitals in Ghaziabad.
Services Offer In Ghaziabad Eye Center
CONTOURA VISION

100% Blade-free specs removal
Sharpest Vision
CATARACT
100% Blade-free Femto Laser

Cataract Surgery & Zepto Pulse
GLAUCOMA

Best glaucoma services

Latest in Glaucoma diagnosis
RETINA
World Class treatments for Retina

Management in retinopathy
SMILE
​​​100% Blade-free specs removal

​​Small flap
CORNEA
Art diagnostic and treatment

Advanced facilities for keratoconus
Advanced Eye Center In Ghaziabad
Get the best in Eye Technology:  We offer the best eye treatments for simple and complex surgeries.
Largest TPA Network: We offer the best eye treatments for simple and complex surgeries.
Easy Payments:  Just pay 20% and get interest free EMI payment plans for any procedure. Get special discounts for students and senior citizens.
Unmatched Trust: All procedures are done by a highly motivated team with an experience of over 10000 LASIK and 60000 other surgeries.
Leading Eye Care Hospital In Ghaziabad
If you are facing any problem with the eye or vision. And understand that the eyes, the most delicate organ in our body, should be handled in the most precise way by highly qualified professionals. You would come to Eye Mantra. It is the Best Eye Hospital in Ghaziabad and Delhi to offer a complete range of ophthalmic treatments.
Our specialties include, but are not limited to, Corneal Diseases, LASIK surgery for Specs Removal, Glaucoma, Cataract Surgery, and Pediatric Ocular health. Not to mention Oculoplasty. Our eye surgeons are qualified in the national as well as international arenas. With degrees, certifications, and awards, in general ophthalmology and specialties, including neuro-ophthalmology and retinal health.
ACHIEVEMENTS
Top-rated with more than 4.5 out of 5 stars by patient reviews on Google
Personalized attention, care, and advice for each patient to achieve the best results
NABH accredited
Among the Pioneers to perform LASIK surgery in North India for Specs Removal
On Empanelment with numerous Government and Non-Government organizations. Such as ECHS (for ex-servicemen and defense), CGHS, and DGHS
Our Touchless LASIK is at par with the international standards
We endeavor to provide world-class "Ophthalmic Treatment" facilities to all our patients at an affordable cost
Eye Mantra Eye Hospital Ghaziabad provides a complete range of ophthalmic services.

The clinics are equipped with the top leading technology. All manufactured by leading international brands.
Our goal is to provide affordable eye care to everyone.
The only Eye Doctor in Ghaziabad to perform a complete diagnosis. Explain, Discuss, and Recommend the Treatment Options available, in Simpler Terms.

So that You Understand and Choose what is Best for You.
Dr. Poonam Gupta
Cataract, Squint, Lasik

Dr. Ankit Garg
Retina Specialist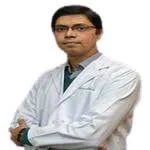 Dr. Lalit Chaudhary
Oculoplasty
Ghaziabad Eye Doctors Schedule
| DOCTOR'S NAME | SPECIALIZATION | OPD DAYS | TIMINGS |
| --- | --- | --- | --- |
| Dr. Shweta Jain | Cataract | Glaucoma, Cornea, Retina | Monday to Saturday | 10:00 am- 7 pm |
| Dr. Poonam Gupta | Cataract, Squint | Monday to Saturday | 10:00 am- 7 pm |
| Dr. Rahul Roy | Femto Lasik | Monday to Saturday | On Appointment |
| Dr. Pooja Sharma | Femto Lasik | Monday to Saturday | On Appointment |
| Dr. Lalit Choudhary | Oculoplasty | Monday to Saturday | On Appointment |
Book Appointment

---
Book Appointment or Video Consultation online with top eye doctors
"*" indicates required fields
Eye Mantra – Ghaziabad
Plot CS-2, Gyankhand-1, Indirapuram,
Ghaziabad 201014
Phone :  +91-9990766698
Contact Hours:  Mon-Sat 9:00 am – 6:00 pm
Email: [email protected]