Book Appointment or Video Consultation online with top eye doctors
What is Zepto Cataract Surgery?
Cataract of the eye is a normal part of aging, which results in a slowly progressive decrease in vision, especially in people older than sixty years of age. The only way to get rid of a cataract, and to restore sight, is to surgically remove the natural lens of the eye, and replace it with an artificial one.
Zepto Cataract surgery is the latest advancement in automated cataract surgery. "Zepto Capsulotomy Device" was developed around a decade ago. The device is disposable, handheld, and attached to a state-of-the-art console. It is made of Nitinol alloy, which can be inserted through an almost 2 mm incision of the cornea. It uses a built-in vacuum and fast, low-energy pulses of direct current to perform a perfectly centered and circular capsulotomy, each time.
Zepto Cataract surgery has become increasingly common and safe, given the rapid advances in technology over the last two decades.
Benefits of Zepto Laser Surgery
Precision and safety

Sharper vision with less incidence of haloes, glare, and ghost images

Better results in complex cases like children with cataract

Reduced surgical time

Suitable for patients with corneal opacities, small pupils, and co-morbidities
Cataract Cases Where Zepto Is Recommended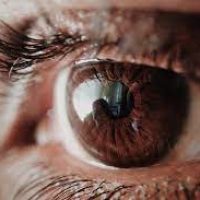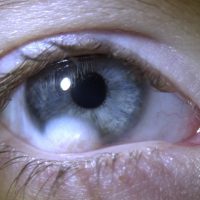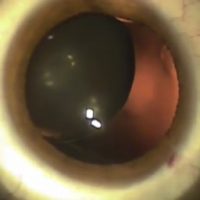 Zepto Cataract Treatment Procedure
The Zepto Pulse cataract device is a disposable handheld device that is controlled by a very sophisticated computerized console. It uses fast, low-energy pulses of direct current to perform a perfectly circular capsulotomy, each time. 
The device also has a built-in vacuum that helps the surgeon align the capsulotomy perfectly, resulting in perfect centration of the capsulotomy and consequently, better visual outcomes.
This is because the IOL gets aligned directly with the eye's visual axis with a well-centered, circular capsulotomy, resulting in better, sharper vision. This also reduces the incidence of haloes, glare, and ghost images.
Zepto Laser Cataract Treatment Criteria
Any patient who is getting cataract surgery is a suitable cataract for Zepto laser cataract surgery, but it is particularly suited to the following:
Patients choosing premium Intraocular Lenses, like Toric IOLs or Multifocal IOLs who want perfect vision without any side effects
Complex or complicated cataract cases like advanced cataracts and young patients with congenital cataracts, small pupils, trauma, and corneal opacities.
During the surgery, you will be feeling very drowsy as you will be given some medicines to numb your eye and also relax you. Post the operation, it is advisable to rest for at least a minimum period of 7 days. Doctors advise not to participate in any of the following activities:
Driving

Reading

Bending Over

Lifting anything heavy for 4 weeks

Avoid Splashing or putting water in the eyes
Contact Lenses should not be used
Zepto Cataract Surgery Cost
The complete cost of cataract surgery depends upon the "Type of lens" and the "type of surgery procedure". The cost of a Cataract surgery varies between Rs.10,000 to Rs.90,000. For example, the cost of a traditional cataract Surgery with "Indian Lens" starts at around Rs.10,000. If you are going for Zepto Cataract Surgery, increase the price by around Rs. 20,000 to Rs. 30,000
Lenses
Techniques
Prices
Benefits
Monofocal (Distance Vision)
PHACO
10,000 – 20,000
MICS
30,000 – 50,000
1.2mm incision
Multifocal (Distance & Near Vision)
MICS
30,000 – 50,000
Anti PCO ring, Blue light filter
Trifocal (Near, Far & Computer Vision)
MICS
45,000 – 80,000
HD Vision, Anti-Glare, Anti PCO ring, Blue light filter
Toric (Distance & Cylinderical Power)
MICS
30,000 – 50,000
Anti-Glare, Anti PCO ring, Blue light filter
For Zepto Robotic Cataract Surgery, additional charges for Rs. 20,000 – 30,000
EyeMantra foundation provides free cataract surgeries for the "underprivileged sections of society". So anyone who is unable to afford the treatment expenses, can come to our hospital and get this cataract surgery done free of cost or at a very nominal price.
Best hospital for Zepto Cataract Surgery
India has one of the best eye hospitals for Zepto  cataract surgery such as Shroff eye, AIIMS, Sankara Netralaya and Eye Mantra. EyeMantra is one of the leaders in Zepto Cataract treatment with over 100,000+ eyes operated so far by its doctors. We are amongst the 1st few to have a Laser Femto Assisted Surgery Unit in India. The technology enables the correction of pre-existing astigmatism. Latest technology with a complete range of premium IOLs, gives the most beneficial results after cataract surgery by our top cataract surgeons in Delhi and other cities. Consult today with our expert eye doctors. We strive to improve the quality of life and provide the best eye care facilities at the most affordable prices.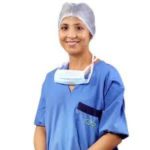 Dr. Neha Mohan
Femtosecond LASIK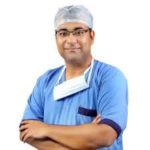 Dr. Rajat Jain
Femtosecond LASIK