EYE HOSPITAL IN HYDERABAD
Best eye hospital in Hyderabad
Get the Best Eye Care at Affordable Prices
Best Eye Specialists in Hyderabad
Latest eye machines in Hyderabad
20+ year of excellence in Lasik, Squint, Cornea, and Cataract surgery
Free eye check-up senior citizens in Hyderabad
FREE Tele-Consultation
---
Book Appointment or Video Consultation online with top eye doctors
Top Eye Clinic In Hyderabad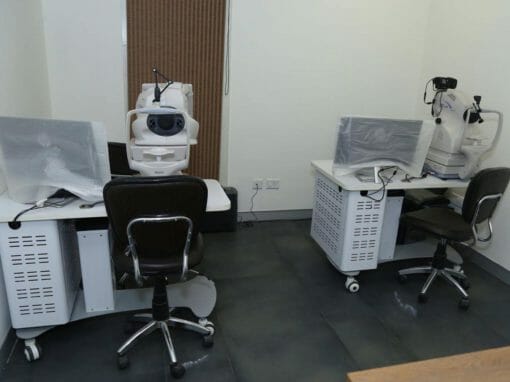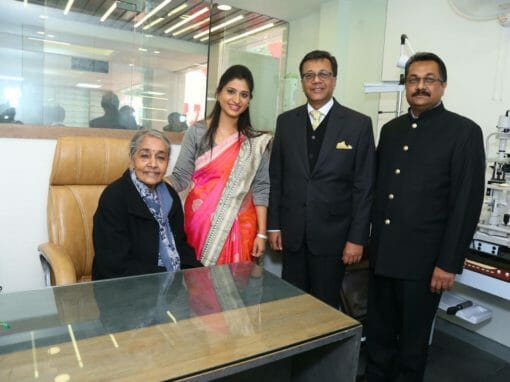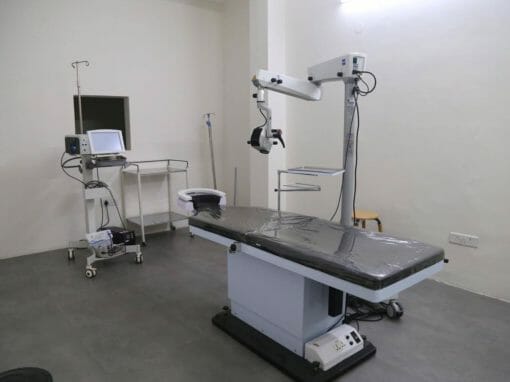 Well said by the father of our nation, Mahatma Gandhi," It is the health that is real wealth and not the pieces of gold and silver." In our very conventional life, it is important to understand that not only the wealth we earn is important. It's often seen that people neglect the aspect of health from their life in the race of wealth. But let's face it, eat to live, not live to eat. Every complication, be it the tiniest of the tiny problem we face in our body requires proper attention and treatment. One cannot neglect or compromise with one's health. Like any other body part, the eye plays an important role which has its own requisitions when it comes to taking care of it on a routine basis. Hence, when looking for a perfect eye healthcare clinic with excellent facilities one can never turn down EyeMantra
It's very generic of one to ignore certain common symptoms in the eye that may lead to further lifelong eye complications. In order to get this done right, EyeMantra is all that you need to know. Contributing the best facility in your town, EyeMantra one you might be looking for eye care clinics. The ultimate ambition of EyeMantra has ever since been to administer protracted competence with many eye complexity which includes cataract, twitch, and glaucoma also with the best-acquainted eye care for routine eye tests, and a wide range of favorable contacts and framework which are easily accessible in their optical range. Equipped with the best specialized and updated technology which goes hand in hand not only with doctors but also given the patient's requirement.EyeMantra is well known for its treatments and lavish reconciliation with exemplary specialties.EyeMantra with offering the best of the security besides its upscale high-tech convenience provides it all at a legitimate cost. With its exceptional gamut of revamped technology for the surgeries done under the special care of the skilled specialties, EyeMantra ensures its inmate with an invigorating efficacy and best treatments for the complications.
EyeMantra has offered its sterling facility for many years to its inmates and has never failed to make an impact regarding their expedite.EyeMantra lends their hand to the proposition of making the environment friendly enough so that patients undergoing the surgery process does not face any kind of mental pressure. Given its outstanding specialties which are very admissible in EyeMantra, its skillful management and organization and management caters to the best of its proficients in order to make their patients feel comfortable around and also makes sure the speedy recovery of the patient is the top priority. With its allegiance and devotion towards its work, EyeMantra has offered its facility to many people in past years and has left its patients with nothing other than having an excellent experience of medical care that one can ask for.
Services Offer In Hyderabad Eye Center
CONTOURA VISION

100% Blade-free specs removal
Sharpest Vision
LASIK
Femto ​(Robotic) Lasik

100% Blade-free specs removal
SQUINT
Approach for Squint Correction

​​Experienced team of doctors
CATARACT
100% Blade-free Femto Laser

Cataract Surgery & Zepto Pulse
GLAUCOMA

Best glaucoma services

Latest in Glaucoma diagnosis
RETINA
World Class treatments for Retina

Management in retinopathy
SMILE
​​​100% Blade-free specs removal

​​Small flap
CORNEA
Art diagnostic and treatment

Advanced facilities for keratoconus
Leading Eye Care Hospital In Hyderabad
If you are facing any problem with the eye or vision. And understand that the eyes, the most delicate organ in our body, should be handled in the most precise way by highly qualified professionals. You would come to Eyemantra. It is the Best Eye Hospital in Hyderabad to offer a complete range of ophthalmic treatments.
Our specialties include, but are not limited to, LASIK surgery for Specs Removal, LASIK surgery for Specs Removal, Corneal Diseases, Glaucoma, Cataract Surgery, and Pediatric Ocular health. Not to mention Oculoplasty. Our eye surgeons are qualified in the national as well as international arenas. With degrees, certifications, and awards, in general ophthalmology and specialties, including neuro-ophthalmology and retinal health.
ACHIEVEMENTS
Top-rated with more than 4.5 out of 5 stars by patient reviews on Google
Personalized attention, care, and advice for each patient to achieve the best results
NABH accredited
Among the Pioneers to perform LASIK surgery in North India for Specs Removal
On Empanelment with numerous Government and Non-Government organizations. Such as ECHS (for ex-servicemen and defense), CGHS, and DGHS
Our Touchless LASIK is at par with the international standards
We endeavor to provide world-class "Ophthalmic Treatment" facilities to all our patients at an affordable cost
Eyemantra Eye Hospital Hyderabad provides a total range of services related to the eyes.

Our goal is to provide the best eye care to everyone that fits their budget.

The clinics are equipped with the latest breakthrough in technology. Manufactured by Original Leading International Brands.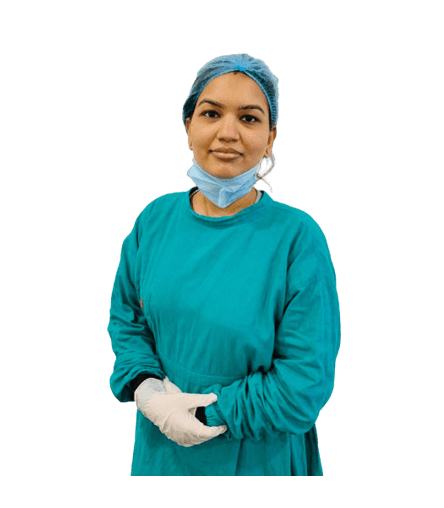 Dr. Poonam Gupta
Cataract, Squint, Lasik
Dr. Neha Wadhwa
Femtosecond LASIK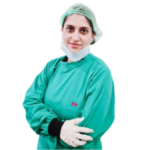 Dr. Shweta Jain
Cataract, Retina, Glaucoma, LASIK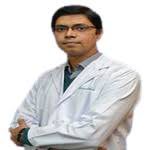 Dr. Lalit Chaudhary
Oculoplasty
Hyderabad Eye Doctors Schedule
| DOCTOR'S NAME | SPECIALIZATION | OPD DAYS | TIMINGS |
| --- | --- | --- | --- |
| Dr. Shweta Jain | Cataract | Glaucoma, Cornea, Retina | Monday to Saturday | 10:00 am- 7 pm |
| Dr. Poonam Gupta | Cataract, Squint | Monday to Saturday | 10:00 am- 7 pm |
| Dr. Rajat Jain | Femto Lasik | Monday to Saturday | On Appointment |
| Dr. Neha Mohan | Femto Lasik | Monday to Saturday | On Appointment |
| Dr. Lalit Choudhary | Oculoplasty | Monday to Saturday | On Appointment |
Book Appointment

---
Book Appointment or Video Consultation online with top eye doctors
"*" indicates required fields
Eyemantra – Hyderabad
Phone :  +91-8851044355
Contact Hours:  Mon-Sat 9:00 am – 6:00 pm
Email: eyemantra1@gmail.com