Looking for Specs Removal?
Exclusive & Secure Technology in Specs Removal and LASIK
Keen& sharp-edged Vision: Redefining Visual Acuity Results
Free from Hospitalization process: Hassel free treatment with specs only
Get free consultation
---
Book appointment now & get 20% discount
Contoura Vision vs. LASIK vs. SMILE – Which is Better?
Blade-less ​LASIK
Clear Vision
US – FDA certified
Femto Laser + Excimer Laser
ONLY Specs Power Correction Possible
Fastest Visual Recovery – Provides a Perfect Effect
Digital tracking while Laser delivery
Re-treatments possibilities
Contoura Vision
Keen Vision Possibilities – Beyond 6/6
US – FDA certified
Femto Laser + Excimer Laser + Topolyzer
Specs Power rectification+ Corneal Irregularities rectification+Visual Axis Treatment
Quick Visual Recovery – Presents everyone a Wonderful Effect
SMILE
Standard Vision
US – FDA authorised
ONLY Femto Laser
Specs Power Correction Possible ONLY
Healing takes 5-12 days – No great Effect
Manual Tracking – No Digital Tracking
Re-treatments probable
Spec Removal
No medicine, junk diets or process can help in enhancing eyesight. In case you do not plan to wear glasses then you must go for contact lens or Lasik laser, SMILE, Contoura Vision and many more procedures. They are the best way to remove specs and are an easy process without any pain. These methods will not increase your number irrespective of you wearing the glasses or not as the number gets steady at the age of 18-20 years. Having a balanced diet with green vegetable and nutritious fruits will help in maintaining healthy eyes and body.
If you are not satisfied with the contact lens and need to get relieved from wearing glasses- Then you can get Lasik laser, SMILE, Contoura Vision or ICL done, they are a reasonable and painless procedure.
Laser Procedures for Spec Removal
SMILE
SMILE is a step next to Contoura Vision. It is very commonly known as Flapless LASIK. In SMILE technology, only 1 laser known as a femtosecond laser is applied. The laser cuts out a part of tissue i.e Lenticule which is then dragged out by a little opening to produce vision correction.
The outcomes of SMILE in Hyperopia and Astigmatism are combined so in present the technology is used principally for Myopic corrections till extra research is made for full use.
LASIK
LASIK has been about for more than 25 years old procedure. The high-level version i.e Blade-Less LASIK has been around more than 10 years old.
Blade-Less LASIK is recognized as the least standard for someone opting for laser vision correction. Blade-Less LASIK includes 2 lasers.
First, a Femtosecond Laser is used to produce a flap. Another laser is Excimer Laser applied to change the curvature of the cornea to produce vision correction. Blade-Less LASIK is also very commonly known as iLASIK, Femto LASIK, All-Laser LASIK, etc.
Streamlight/PRK / ASA
Streamlight is the latest intro for specs removal by laser procedures. Epi Contoura Streamlight is specially produced for patients with thin corneas. It delivers excellent results with a fully painless, touch-less, cut-less, blade-less, flap-less laser procedure.
PRK was the initial attempt by humankind to produce vision correction by lasers. Currently, PRK practices in very specific cases such as thin corneas and SMILE re-treatments.In PRK, no flap is produced and the laser is immediately applied to the exterior of the cornea. Since flap acts as a bandage and PRK is done without the flap. The recovery in PRK difficult and may times painful. Also, the recovery is lengthy, takes about 10 – 20 days to completely recover. Sometimes recovery from PRK can be irregular
ASA is an excellent form of PRK. Streamlight is the most advanced technology giving no flap, no-touch benefits.
ICL
ICL is micro-thin lenses which are inserted over the natural lens of the eye to induce vision correction. Its is alike to a contact lens, just that a contact lens needs to wear daily and ICL is forever implanted in the eye. ICL is normally advised for applicants not proper for Laser Vision Correction. Such may involve individuals with dry eyes, thin corneas.IOLs are medical devices that are inserted inside the eye to replace the eye's natural lens when it is eliminated during cataract surgery. They are also used for a type of vision correction surgery described refractive lens exchange.
RLE
RLE is also recognised as Refractive Lens Exchange. In this system​, the natural lens of the eye is substituted with an artificial lens. It has the power of both the natural lens and spectacles. It is normally recommended when somebody is not fit for Laser and Lens Implant methods. A patient can take the design and quality of the lens and the procedure can create with a mono-focal, multifocal or a toric lens.
Refractive lens exchange, also named lens replacement surgery or clear lens extraction. RLE your eye's clear natural lens with an artificial IOL to improve and correct your refractive error. Also, obtain sharper focus and decreasing your need for reading glasses.
Our Team
Dr. Shweta Jain
"Qualification:MBBS, DNB (Opthal)"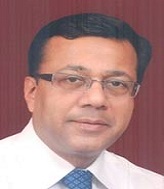 Dr. Rajiv Mohan
"Dr. Rajiv Mohan is a renowned ophthalmologist who has been instrumental in providing quality eye care and education in Northern India, both in private and charitable sectors. He received his medical degree from University College of Medical Sciences, Delhi in 1985 and Masters in Ophthalmology from Karnataka University in 1989. In 1990 he did his advanced medical training in the field of vitreo- retina from England and got his FRCS (Glasgow) in 2002. "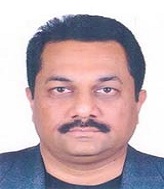 Dr. Sanjiv Mohan
"Qualification: MBBS from SMS medical college Jaipur
MS from Dharwad university, Belgaum.
Trained for higher surgical training in Scotland U.K for 2 years.
FRCS
Experience: Dr. Sanjiv Mohan has an experience of over 18 years as an Ophthalmologist"
---
Get in touch by filling the form below