Get free consultation

---
Book appointment now & get 20% discount
Take Advantage Of The Cashless Benefits
Eyemantra Hospital offers a wide range of benefits to patients who are covered under PSU and private insurance TPAs. Benefits can be availed for policy owners and dependents. Speak to our TPA helpdesk executive to know more about the benefits.
Cashless Treatments

Subsidised Consultation Fee

TSubsidised Treatment Costs

Priority Benefits
Patients currently working with PSU and having an insurance covered can avail benefits for themselves and their dependents. Retired Patients can also enjoy benefits based on their insurance policy. Cosmetic Surgeries are not covered under our policies. Important Documents to carry:
Beneficiary Card with validity

Valid age ID Proof

Pensioner Card with validity

Permission Letter from department/dispensaries with validity

Dependent Card

Self Performa for dependents from department/dispensary
Health Insurance is a very important aspect for people working in the private sectors. Depending on the insurance scheme you are covered in and the tie up with our hospital, you can enjoy several benefits. For more details, speak to our helpdesk.
Important documents to carry:
Current year Policy Papers/Card

Valid age ID Proof

Pan Card
Individuals covered under corporate policy schemes can also enjoy a wide range of benefits at Spectra Eye Hospital. To know what benefits you can avail, speak to our helpdesk.
Important Documents to carry:
Current Year Policy Card

Employee Corporate ID Card

PAN Card

Valid Age ID Proof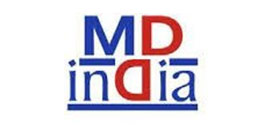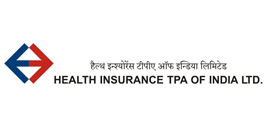 Dr. Rajiv Mohan is a renowned ophthalmologist who has been instrumental in providing quality eye care and education in Northern India, both in private and charitable sectors. He received his medical degree from University College of Medical Sciences, Delhi in 1985 and Masters in Ophthalmology from Karnataka University in 1989. In 1990 he did his advanced medical training in the field of vitreo- retina from England and got his FRCS (Glasgow) in 2002.
Dr. Rajiv is one of the pioneers to introduce the technique of Phacoemulsification in Cataract surgery in India. He is also the Executive President of National Society of Prevention of Blindness (NSPB) All India Institute of Medical Sciences, New Delhi which has 30 branches all over India. He has been honorary consultant to the World Health Organisation(WHO) Delhi and Honorary Examiner with National Board of Examinations, India and Royal College of Glasgow U.K.
For his outstanding activities in the field of Ophthalmology and social work Dr. Mohan has received many awards through his career. Honorary Fellowship, Royal College of Physicians and Surgeons Glasgow ( U.K), Award of Excellence by Delhi Ophthalmological Society, National Sena Award by Jain Santan  Dharam, India, IIRSI Gold Medal by Intraocular Implant and Refractive society of India. He also received Melvin Jones Fellow by Lions Club International Foundation and Paul Harris Fellow by Rotary Club International Fondation.
Dr. Sanjiv Mohan is a well known ophthalmologist who is recognized for his expertise in cataract, cornea and refractive surgery. He pursued his medical degree from SMS medical college Jaipur in 1993 and Masters in Ophthalmology in 1996 from Karnataka University. He completed his advanced surgical training from Scotland U.K. (1998-2000). He was conferred honorary FRCS (Glasgow) in March 2010. He remained as a consultant in Sir Ganga Ram Hospital New Delhi from 2000-2006. He conducted various eye camps in Uttarakhand for 5 years.
Dr. Sanjiv has been actively involved in education and imaparting knowledge. He is a honorary examiner with Royal College of Glasgow (U.K). The Royal College of Glasgow also conducts its fellowship exams (F.R.C.S) in ophthalmology every year at the Institiute.
Dr. Sanjiv Mohan has been a post graduate teacher since over 16 years and to his credit 10 research work and disseratations which has been accepted by National Board of Examinations, Ministry of Health and welfare.
Dr. Sanjiv is a member of several ophthalmological professional bodies. He has conducted several continued medical education (CME) programs on recent advances in ophthalmology. He has been invited as a guest speaker at several national and international conferences.
Dr. Shweta Jain is a well known ophthalmologist who is recognized for his expertise in cataract, cornea and refractive surgery.