Best Cataract Doctors Near Me
Many of us tend to find an eye hospital where we can make easy regular visits. This is why they find the best cataract doctors near themselves. In this article, you will come to know about some cataract doctors in Delhi-NCR, Gurgaon, and nearby places. You can easily contact them if you need any assistance from them Have a glance at the highly skilled set of surgeons that can make you get rid of your cataract in just half an hour.
Dr. Ikeda Lal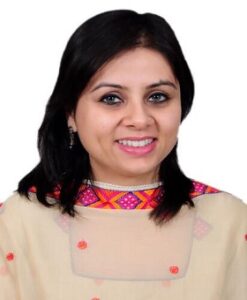 Dr. Ikeda has vast knowledge in cataract surgeries. Her experience includes phacoemulsification, restricted operations, and little incision cataract surgery.  She has completed over 5000 cases of Phacoemulsification under confined anesthesia (only with numbing eye drops without medicine, pad, and bandage). Adding to her set of skills, She is well-endured in controlling all intricate cataract cases including uveitic, traumatic, pediatric cataracts as well as cataracts associated with corneal scars and a small pupil. Since then, she has been doing surgeries and imparting explanations of no injection, no-stitch, no pad cataract surgery not only in India but in other parts of the world as well
Dr. Rajat Jain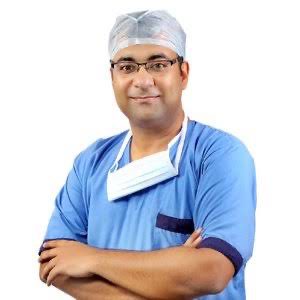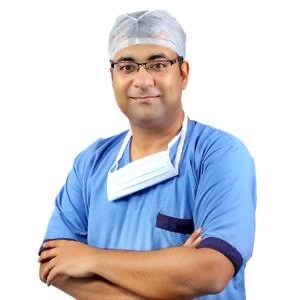 Dr. Rajat Jain is a practitioner in eye specialty at Eye Mantra. he is one of those very few doctors in India trained to perform partial-thickness Keratoprosthesis. He has experience with over 10,000 cataract surgeries and 400 cornea transplants. He has performed cornea transplants on kids as well. His work is very precise and he is very good at what he does.
Dr. Neha Mohan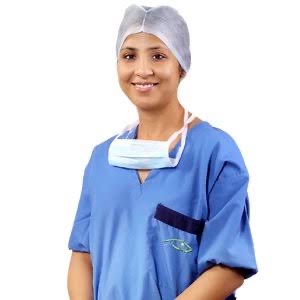 Dr. Neha Mohan is another renowned practitioner at Eye Mantra. She has performed many vitrectomies for retinal detachment surgeries, macular hole surgeries, and other various retinal surgeries. She has special training in uveitis. Her keen dedication towards uveitis has won her research paper an award for the best paper award at the Uveitis Society of India meeting in 2012.
Dr. Archana Koul
Dr. Archana Koul followed the Cataract & Intraocular Lens Service, of Shroff Eye Centre in 2008 as a Consultant. An expert academician she has received many Gold medals and has several papers in peer-reviewed international magazines. Besides clinical and analysis work she is actively included in the DNB teaching program at Shroff Eye Centre rendering surgical training for ophthalmic trainees.
Dr. Noshir Shroff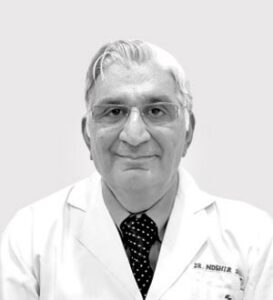 Dr. Noshir Shroff takes a prominent interest not only in developing procedures and protocols of ophthalmic practices but even in the actual design of the machines for better execution. Some of his ideas have to lead to discoveries that have expedited cataract surgery. Dr. Noshir Shroff is the proud receiver of the Padma Bhushan award in the field of Medicine in the year 2010 in acknowledgment of his work in ophthalmology and assistance to the inhabitants and disadvantaged.
Dr. Shweta Jain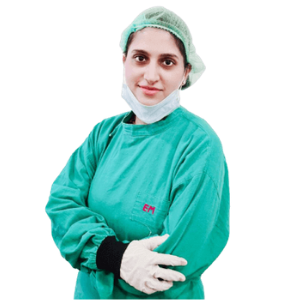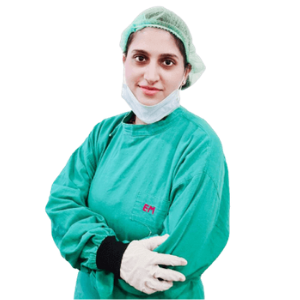 Dr. Shweta Jain is one of the best cataract doctors/surgeons in New Delhi. She is the senior eye specialist at Eye Mantra in Delhi.  She is a specialized practitioner of ophthalmology. Having experience of more than 10 years in the field of cataract surgery, she finished her MBBS in 2011 from Kasturba Medical College. Dr. Shweta pursued her DNB in 2014 from Natboard New Delhi. She is an expert in what she does. Dr. Shweta has a very high success rate. She is a trustworthy eye surgeon and is an honorable specialist at Eye Mantra.
Dr. Lalit Choudhary
Dr. Lalit Chaudhary is currently working at Shri Ganga Ram Hospital, New Delhi. he is a Certified Aesthetic and Plastic Surgeon. He is a man of principles, precision, safety, and transparency.  Dr. Lalit has obtained aesthetic and microvascular plastic surgery training from four pioneer institutes. He has been a part of many national and international conferences. In addition to that, he has many international and national index publications.
Dr. Sudipto Prakasi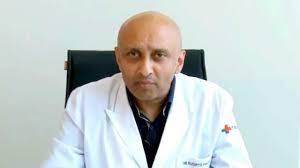 Dr. Sudipto Pakrasi is a famous Ophthalmologist and cataract surgeon who works in Sector-3, Gurgaon. He has treated many patients in his 39 years of experience as an eye specialist. He has completed his degrees in DNBE, M.B.B.S., M.D. If you want to meet Dr. Sudipto Pakrasi in person, you can book an appointment with him at Medanta – The Medicity in Sector-3, Gurgaon.
Dr. Poonam Gupta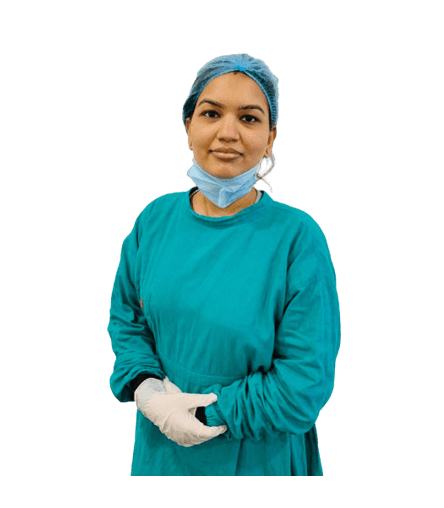 Dr. Poonam Gupta is an eye specialist at Eye Mantra.  She has experience of 8+ years in the field. She pursued her M.B.B.S from B.J. Medical College, Gujarat University, and completed her MS Ophthalmology from Guru Nanak Eye Centre, Delhi University. She is an expert in cataract, squint, and Lasik surgery. She has surgical experience in many successful surgeries.
Dr. Harbansh Lal
Dr. Harbansh Lal is a pathfinder in the method of phacoemulsification. He was one of the first eye specialists in India to spread and teach this procedure. He conducted a live presentation of topical-Phaco (cataract surgery without injection) which was extensively covered by the media way back in 1997(25th Sept 1997, Times of India). Since then, he has done more than 100 live surgical explanations of no injection, no-stitch, no pad cataract surgery not only in India but in other countries also.
A Word From Eye Mantra
These are all the famous cataract doctors in Delhi. However, one must get the entire diagnosis and check-up of the eye, and then proceed with what the doctors say. Eye Mantra is one of the leading eye hospitals that provide treatment for cataracts. The practitioners here are highly skilled and experienced in their functions. The doctors here first diagnose your eyes thoroughly and then guide you about further treatment.
Consult our cataract surgeon now!
Book an appointment with us immediately by calling at  +91-9711115191. You can even mail us at [email protected]. or visit our site- EyeMantra