What is Zepto Cataract Surgery?
Eating causes cataracts in your eyes that results in slowly progressive delamination of the vision.  This generally happens in a person who is in his sixties or above. For treating cataracts different types of surgical methods are used one of which is zepto cataract surgery. Zepto cataract surgery is automated cataract surgery.
When a cataract starts taking away your vision the only way out to restore sight is to remove the natural lens of the eye and replace it with an artificial one. Cataract surgery has seen several advancements throughout these years out of which zepto cataract surgery is the latest advancement. 
 Cataract Surgery Options
There are three main parts when we look into the structure of the eye.  First comes cornea. Then comes a lens that is crystal clear as glass. And then comes the retina which is a layer of tissue that transforms the light coming into the eye.  From here, a nerve called the optic nerve is connected that goes straight to the brain. So in a normal and healthy eye, the lens is very much clear but when it is affected by a cataract it becomes blurry due to which the patient is not able to see through clearly. This happens because when the natural lens of the eye becomes a blur the light entering into the eye is restricted right there and is not able to reach out to the retina.
A few years ago the doctors used to believe and suggest that when a patient is affected with a cataract he should wait for the blurred lens to get more mature so that it contracts fully.  They suggested this so that it is easy for the doctors to extract out the contracted lens that has become like a stone after getting fully matured. And then place an artificial lens there With several stitches. 
But with time this procedure has evolved a lot and it is done without any stitches these days. 
When it comes to cataract surgery today there are widely four types of technologies commonly used by doctors.  they are:
Phaco Surgery
It is also called standard or regular phaco surgery. This is one of the most common techniques to extract out the cataract-affected lens.  Under this technique, The natural lens is broken into a liquid form and sucked out of the eye. Then the artificial lens is placed with an almost 3.2 mm incision because of which there is no requirement of stitches.
Micro Phaco Surgery
This is based on the same technique and procedure as done in phaco surgery.  The only difference is in the incision which remains restricted to 2 mm. Also, the artificial lens used in this technique is highly soft and foldable that easily enters through a 2 mm incision. 
Femto Laser-Assisted Cataract Surgery (FLACS)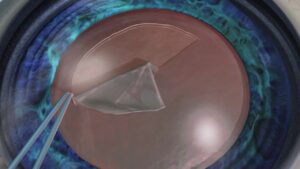 It is also called Bladeless Cataract Surgery or Laser Cataract Surgery. Such kind of surgery is dependent upon the skills of the doctor.  For example, the more experienced surgeon will be able to do it over the lot more efficiently. Under this technique, the computer controls all the procedures performed during surgery.  And this is called bladeless surgery because all the steps and procedures are done in this surgery are performed through laser. Therefore it is more reliable than the surgery done manually.
Zepto Cataract Surgery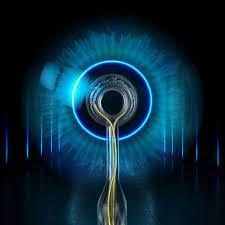 Zepto cataract surgery comes somewhere in between micro phaco surgery and Femto Laser-assisted cataract surgery. In the process of this whole surgery, there is a main step called a capsulotomy. 
What is Zepto Technology? 
Zepto Technology has a revolutionized cataract surgery through its alignment and automated functioning. It is a technology that helps in creating an inaccurate circular anterior capsulotomy. The normal surgical sequence uses it. The technique and the Technology who has the capacity to deal with complicated eyes such as eyes with intumescent our brunescent lenses zonulopathy,  or small pupils.
The Zepto capsulotomy device  developed years ago and this is a disposable and handheld device.  The device is made up of nitinol alloy that can be placed true and almost 2mm slit of the cornea. It uses a built-in vacuum,  and fast or low energy pulses of direct current to place a perfect and circular capsulotomy each time.
Zepto Cataract Surgery Criteria
Any patient who is going for cataract surgery can opt for zepto laser cataract surgery. Jab to surgery is most suitable under the following conditions:
If the patient chooses premium intraocular lenses like toric IOLs or multifocal IOLs desiring a perfect vision without any side effects.

When the patient has more complex and complicated cases such as advanced cataracts.

When young patients and congenital cataracts, small pupils, trauma, and corneal opacities.
Visit here For Know more about Zepto Surgery
Benefits of Zepto Cataract Surgery
 Zepto cataract surgery is one of the most advanced techniques to deal with cataracts.  It involves both, surgeons' skills and automated perfection. Some other benefits of this surgery  are as follows:
Accuracy and safety

Sharp and perfect vision with fewer experiences of haloes, glare, and ghost images.

More reliable because of their best results in complicated cases

less time taking.

Appropriate for patients with corneal opacities co-morbidities and small pupils.
 Zepto Surgery Procedure
In this procedure,  a Zepto Pulse Cataract device is used.  This device is disposable and handheld and is under the control of a very sophisticated computerized console.  
 It uses fast, low-energy pulses of direct current to perform a perfectly circular capsulotomy, each time. 
The device also has a vacuum inside that helps the surgeon to arrange the capsulotomy very efficiently resulting in better visual outcomes.
Zepto Surgery Aftercare
While the surgery is going on you are going to feel very browsing because of the anesthesia given to you to numb your eyes and relax you. 
As per the doctor's advice, you will be required to take at least 7 days of rest. Distance yourself from the following activities for some days:
Reading

Driving

Bending over

Using contact lenses

Avoiding splashing or putting water in the eyes

Lifting anything heavy for 4 weeks
Zepto Procedure Cost
The total expense of cataract surgery depends upon the "type of lens" and the "type of surgical procedure". However, the cost varies between Rs.10,000 to Rs.90,000. For example, the cost of a traditional cataract Surgery with "Indian Lens" starts at around Rs.10,000. If you are going for Zepto Cataract Surgery, it increases the price by around Rs. 20,000 to Rs. 30,000
Lenses
Techniques
Prices
Benefits
Monofocal

(Distance Vision)

PHACO

10,000 – 20,000

MICS

30,000 – 50,000

1.2mm incision

Multifocal

(Distance & Near Vision)

MICS

30,000 – 50,000

Anti PCO ring, Blue light filter

Trifocal

(Near, Far & Computer Vision)

MICS

45,000 – 80,000

HD Vision, Anti-Glare, Anti PCO ring, Blue light filter

Toric

(Distance & Cylindrical Power)

MICS

30,000 – 50,000

Anti-Glare, Anti PCO ring, Blue light filter

For Zepto Robotic Cataract Surgery, additional charges for Rs. 20,000 – 30,000