Squint Surgery & Its Specialist Near Me
Squint is an eye condition in which one eye does not work in coordination with the other eye. This causes misalignment between the eyes and as a result, the patient can see in a different direction with each eye. Squint is also known as strabismus which commonly appears in young children. Most of the children are born with squints. However, it is temporary and automatically disappears as the child grows up to 1-2 years old. Squint can also appear in adults or teenagers. Squint surgery is a highly specialized surgery that needs a squint specialist doctor. The best squint surgery doctors nearby are listed below. 
This non-alignment of the eyes can be treated with eyeglasses and eye exercises to an extent. If the squint still persists then squint surgery is necessary. However, it is important to have the squint treated by squint specialists/best eye doctors at the right time. If left untreated, squint can cause further complications and develop 'Amblyopia' which can lead to permanent blindness.
Who performs Squint Surgery?
The squint surgeon or squint surgery specialist performs squint surgery. Squint surgeon is specialized in squint and is most qualified to treat any misalignment of eyes. Usually, pediatricians who specialize in the care of children are also trained in squint since the disease is more common in children. But squint eye specialists are for adults too.   
The Best Eye Squint Specialists Near Me
There are many squint doctors in Delhi that are we have enlisted the best squint doctors nearby are-
Dr. Shweta Jain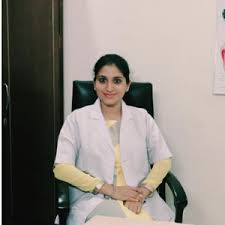 Shweta Jain is a well-known squint doctor in Delhi who has been contributed to rendering quality eye care. She has done M.B.B.S. – Manipal University, Karnataka and DNB Ophthalmology – Mohan Eye Institute ( 2012- 2015). Her ethical skills and knowledge in MBBS plus Ophthalmology made her write a thesis on Comparative evaluation of fundus fluorescein angiography with spectral-domain OCT in patients of age-related macular degeneration.
With the guidance of Dr, Rajiv Mohan. She has great surgical experience in treating Amblyopia, surgeries like Squint surgery, Anterior vitrectomy, and many more. Also, have great experience in teaching as well, in Mohan Eye Institute teaching surgeries and clinical skills. Currently, she is pursuing FRCS (Glasgow) and is an eye surgeon at Eyemantra. Also, she is an active member of the All India Ophthalmological Society. She specializes in Squint surgery and is one of the best squint doctors in Delhi.
Dr. Poonam Gupta
Dr. Poonam Gupta is an eye surgeon at eye mantra hospital, which is located in Paschim Vihar. she specializes in cataract surgery, glaucoma, retina, cornea, and other eye treatments as well. she pursued her M.B.B.S. from Gujrat University in the year 2013. Then she completed her MD from Guru Nanak eye center, Delhi University.
Dr. Poonam has formerly worked at Dr. B.S. Ambedkar hospital and medical college, new Delhi. she is a dedicated eye surgeon and has vast knowledge in the particular field of medicine. She has performed over 1000 successful surgeries of phaco and squint. Therefore, she is a famous squint doctor in Delhi.
Dr. Rajat Jain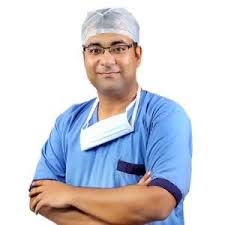 Dr. Rajat Jain is a great skilled and successful Ophthalmologist based in Delhi. He has had the experience of 15+ years in the Department of Ophthalmology. Dr. Rajat has done his MBBS from Manipal academy of higher education deemed university in the year 2007, an MS in Ophthalmology from Rajasthan University of health and science, and FICO from the UK.
Dr. Jain has also been certified at LV Prasad eye institute for successfully completing the fellowship program in 'cornea and anterior segment'. His skills and knowledge make him well equipped for a corneal transplant and corneal surgery.
Dr. Neha Mohan
Among the most exquisite squint specialists or Eye Surgeons in the city, Dr. Neha Mohan in Delhi is recognized for giving excellent patient care. She completed her MBBS from Himachal Pradesh University in the year 2007 and completed her MS in the field of ophthalmology in the year 2011. she also has passed FICO in the UK, and this only adds credibility to an eye doctor.
Dr. Mohan specializes in the diagnosis of eye problems and surgeries like squint surgery, retina surgery, etc. She treats patients with the utmost care, as being one of the best squint surgery senior consultants at eye mantra. Dr. Neha also holds a record of successfully performing more than 100 squint surgeries.
Dr. Neha Rathi
Dr. Neha Rathi is a famous ophthalmologist who has been effective in giving quality eye care and training in India. she earned her M.B.B.S. degree from Banaras Hindu University in the year 2002 and a diploma from the national board in the field of ophthalmology. Afterward, she obtained a three-year residency from Guru Nanak Center and Sub-Specialty in Ophthalmology (Strabismus).
She is highly skilled in the field and holds the experience of over 17 years and holds expertise in GlaucomaSurgery, Cataract Surgery, and Laser Eye Surgery. Dr. Neha Rathi is a senior consultant, especially for strabismus and squint located in Delhi
Dr. Lalit Chaudhary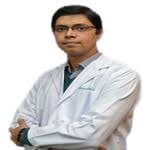 Dr. Lalit Chaudhary is an eye surgeon, who deals with surgery of outer structure and re-constructing of an eye. He is an experienced doctor, who has performed numerous squint surgeries.  He pursued his M.B.B.S. from Banaras Hindu University in 1996 and MS in 1999 from the same university. Later on, he earned the degree of M.CH. (plastic surgery) from the University of Rajasthan. He is a dedicated eye doctor who is always giving his best. Dr. Chaudhary is the very best squint specialist in Delhi.
A Word From Eyemantra
There is various Eye hospital in Delhi which have the best squint doctors who hold experience of years in squint surgeries. It's on you which one you pick up for your eye care. Your vision and eyes are a sensitive part of the body and they need the best treatment from the best hospital and ophthalmologist. Eyemantra is the best stop for eyes-related problems. They provide the best facilities and care for eyes with a professional who takes care of your health.
To get the most valuable services with advanced eye care technology at the hospital, visit our website Eyemantra. We have a team of top squint eye doctors in Delhi i.e. Dr. Shweta Jain,  Sanjeev Mohan & Rajeev Mohan who renders high-quality eye care for your eyes.
Book an appointment with us immediately by calling at  +91-9711115191  and you can even mail us ateyemantra1@gmail.com.