Choosing the best eye care provider is as important a decision as choosing a good health care provider. After all, you will be trusting your eye doctor to safeguard this very valuable organ of sight and help you maintain a good vision throughout your lifetime. So, the first step would be to understand that there are different levels of specialization in providing eye care. Generally, they can be classified into 3 kinds: Ophthalmologist, Optometrist, and Optician.
When it's time for you to get your eyes checked, make sure you are seeing the right kind of eye care professional for your needs. Ophthalmologist, Optometrist, and Optician, all three are members of the eye care team who people see most often. Each one has a well-defined role to play in eye care. But most of us get confused over the terms and their specializations in maintaining our eye health. The levels of training and expertise—and what they are allowed to do for you—are how they are differentiated.
Who is an Ophthalmologist in India?
An ophthalmologist is a medical or osteopathic doctor who specializes in the medical and surgical care of the eyes. Ophthalmologists complete 6-8 years of education and training and are licensed to practice medicine, as well as surgery. This advanced education and training allow ophthalmologists to diagnose and treat a wider range of conditions than optometrists and opticians.
Typical training includes an MBBS degree followed by, at least, Doctors of Medicine (MD) or Master of Surgery (MS) in Ophthalmology. And a few years of medical training.
An ophthalmologist examines and treats eye diseases, performs eye surgery and prescribes and fits eyeglasses and contact lenses to correct vision defects. A lot of ophthalmologists are also involved in research into the causes and finding cures for eye diseases and vision disorders. Because they are medical doctors, ophthalmologists can sometimes identify other health problems that may not be directly related to the eye and refer such patients to the correct medical doctors for treatment.
Only Ophthalmologists are allowed to perform eye surgeries. Whether it is Cataract Surgery, Glaucoma Surgery, Retina Surgery, etc.
They also provide management of complications from other health conditions, like diabetes.
Who is an Optometrist in India?
An optometrist is a healthcare professional playing a vital role in detecting potentially serious eye diseases such as cataract, glaucoma and age-related maculopathy, and general health conditions such as hypertension and diabetes.
As primary eye care practitioners, they are able to manage the leading cause of vision impairment (i.e. refractive error) and can also help alleviate the burden of other causes of blindness through diagnosis, referral, and co-management.
An Optometrist is an Optometry Graduate. This program runs for a duration of 4 years. Out of these 4 years, 3 years are a combination of theory, practical and clinical labs and the fourth year is an internship where students would directly interact with patients and practice under the direction and guidance of qualified practising optometrists.
Who is an Optician in India?
An optician is not an eye doctor, but they are an important part of the eye care team. Opticians use prescriptions that are written by an optometrist or an ophthalmologist to fit and sell eyeglasses and/or other eyewear.
Opticians are trained to design, verify and fit eyeglass lenses and frames, contact lenses and other devices to correct eyesight. For this, they use prescriptions supplied by ophthalmologists or optometrists. Opticians are not permitted to write prescriptions for visual correction. Or diagnose or treat eye diseases.
The optician makes eyeglass adjustments, educates patients about eyewear and takes measurements of patients' eyes for lenses to fit well.
An Ophthalmologist Or An Optometrist. Which Eye Doctor Should I Go to?
If your eyes are healthy and you are looking for a routine regular eye check-up. You don't require specialized medical or surgical treatment. Then, the type of eye doctor you choose is a matter of personal convenience.
Ophthalmologists and Optometrists both types of eye doctors perform routine eye exams. Both of them are trained to detect, diagnose and manage eye diseases that require medical and non-medical treatment.
However, if you already have a medical eye problem, you must visit the best Eye Doctor Delhi. Someone who is highly trained and skilled in monitoring and treating your condition. You must get medical or surgical eye care by a specially trained ophthalmologist. If you have a condition such as Glaucoma, macular degeneration or cataracts.
Most optometrists would provide medical treatment for common eye problems (such as Dry eyes and Eye Infections) and some other chronic eye diseases (such as Glaucoma). But many eye diseases require treatment by an ophthalmologist. Especially if surgery or other speciality care is needed. For such conditions, you will have to approach an ophthalmologist.
You may want to approach an Optometrist first, as they may be conveniently placed near your residence or office. But they may refer you to a specialist if need be, who may not be as conveniently situated. Therefore, it will be better if you approach an Ophthalmologist first yourself. Someone who is nearby, has the expertise and the updated equipment as well.
Or, at least, ask the Optometrist what would happen if a problem is detected that requires treatment beyond the doctor's scope of care? Ask about who he/she would refer you to? Where they are located? In case of any surgery required or complications arising, are they well-equipped? If you can take the time out, do visit the facilities of this specialist. All this will make you take a better decision for your eyes and their health.
Who are the Best Ophthalmologists in Delhi NCR?
Dr. Shweta Jain
Dr. Shweta Jain is an expert ophthalmologist with over 8 years of experience. She is well-known for providing the best quality care for eyes and vision. She is an M.B.B.S. from Manipal University, Karnataka, one of the best universities for education in this field, in India. She has been DNB Ophthalmology, from 2012-2015, with Mohan Eye Institute.
She is devoting time to teach and train the budding Optometrists and Ophthalmologists at Mohan Eye Institute, Now. She is also pursuing FRCS (Glasgow).
She has written various thesis dedicated to the subject of her chosen path, the vision, and eye care. Comparative evaluation of fundus fluorescein angiography with spectral-domain OCT in patients of age-related macular degeneration, to give you an example.
Also, she is a member of the All India Ophthalmological Society.
As the head of Eyemantra, the surgeries Dr. Shweta Jain is known for are Phacoemulsification Surgery w/ PCIOL (including toric & multifocal IOLS), ECCE with PCIOL, Anterior vitrectomy. To name a few.
Dr. Rajiv Mohan
Dr. Rajiv Mohan is a famous ophthalmologist who has been providing not only quality eye care but also training to the upcoming ophthalmologists in Northern India.
He completed his MBBS from the University College of Medical Sciences, Delhi in 1985 and Masters in Ophthalmology from Karnataka University in 1989. In 1990 he enhanced his medical training in the field of vitreo- retina from England and got his FRCS (Glasgow) in 2002.
He is one of the pioneers to initiate the procedure of Phaco Surgery to treat Cataract in India.
Currently, he is the Executive President of the National Society of Prevention of Blindness (NSPB).
For providing excellent activities in the field of Ophthalmology for the past 18+ years. In both the individual and charitable sectors. Dr. Mohan has won many awards. Such as Melvin Jones Fellow by Lions Club International Foundation and Paul Harris Fellow by Rotary Club International Foundation.
You can book an appointment with him at Eyemantra.
Dr. Sanjeev Mohan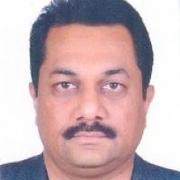 Dr. Sanjeev Mohan of the very famous Mohan Eye Institute in Delhi is well-known for his devotion to the field of vision and vision care. He has an MBBS degree from SMS Medical College Jaipur and MS from Dharwad University, Belgaum.
Also, has been trained in Scotland U.K for 2 years for higher surgical procedures.
Currently, apart from managing Mohan Eye Institute, he takes time to further researches and innovations in the field of children's eye diseases, as a member of the Indian Academy of Paediatrics (IAP).
His area of specialization lies in the diagnosis and treatment of eye conditions like cataract, glaucoma, retina and vision difficulties for both kids and adults.
For consulting him for your difficulties, please visit Eyemantra.