When we talk about treatments and especially eye treatments we all prefer to go to the best hospitals. The eyes are the most precious sensory organs that we possess and also the most delicate. Delhi has numerous best eye hospital that has the best medical resources in the whole country. Here is the list of a few of the best hospitals for eyecare in Delhi/NCR.
In this article, you can find the best eye hospitals in Delhi with all the level of facilities. The cost of all these hospitals is reasonable.
Cataracts, bulging eyes, low vision and partial or full blindness are among the most common eye diseases in the country. These medical care centers have some of the most experienced doctors and highly efficient medical teams and staff support. The majority of the ophthalmological problems can be treated at these centers with their globally recognized methodology and technically advanced techniques. There are various surgical treatments that these facilities provide like cataract surgery, retina surgery and also helps in spec removal.
Let's have a look at the list of best eye hospital in Delhi NCR that will ease your work from searching.
List of Best Eye Hospital In Delhi NCR
Here's the list of the most renowned hospitals present in the Delhi/NCR region. Incumbent to making India's eye care one of the best all over the globe.
AIIMS
It's one of the largest and most esteemed hospitals in the whole country with the most efficient ophthalmological department and unparalleled medical service. The success ratio of operations is 100% as they have the best doctors. It was established in 1967 in Delhi and has since catered to the second largest population on this globe efficiently. Being under government jurisdiction the consultation and medical care isn't expensive at all. The center of Ophthalmic sciences is the best department and centers in the country of India. The hospital has the services of:
A particular round the clock emergency service is Eye Casualty.
Glaucoma Screening Cell             
Eye Collection and Eye Bank
There are 15 beds reserved for Casualty cases. The Casualty unit has a joined operation theatre. Recognizing the need for ocular infections as an ocular disaster. There is an Ocular Infection Cell built in the Casualty area. It provides immediate investigative help and required precise treatment in corneal ulcer cases and other cases of ocular infection.
Address: Sri Aurobindo Marg, Ansari Nagar, Ansari Nagar East, New Delhi, Delhi 110029
Phone Number : +91-11-26588500 / 26588700
EyeMantra
The Eyemantra is the best eye hospital in Delhi, it was established in 2012. It has a great Surgeons Team that have extremely skilled Ophthalmologists who help the patients in all kinds of eye-ailments and prevention surgeries while being least invasive. It aims to provide the best eye care.
Our hospitals are designed, keeping in mind the needs of our patients. EyeMantra is the Most Sought-After Eye Hospital in Paschim Vihar and West Delhi. We have a Separate, Dedicated Department for Each Specialty. 
Similarly, we have a Well-Qualified Optometrist for assistance at our spacious and air-conditioned OPD area. Just for the comfort of our patients. A well-kept and huge recovery lounge to accommodate day-care patients and their companions. Even our consultation rooms have state-of-the-art equipment to help diagnose and treat our patients with precision. We provide unmatched vision care and that's what makes us one of the Top Eye Hospitals
 The doctors here have a special procedure to treat the patients as well as known for their eye treatments in Delhi. Also, they use advanced equipment and tools for doing surgeries. They do offer various services with discounts like Spec removal, Cataract Surgery, Retina surgery etc. They give prescription about your eye and after completion of the surgery they do provide proper guidelines to the patient and the family.
 Our specialties include, but are not limited to, Corneal Diseases, LASIK surgery for Specs Removal, Glaucoma, Cataract Surgery, and Pediatric Ocular health. Not to mention Oculoplasty. Our eye surgeons are qualified in the national as well as international arenas. With degrees, certifications, and awards, in general ophthalmology and specialties, including neuro-ophthalmology and retinal health
Address: A1/10, Block A, Paschim Vihar, Delhi-110063
Mobile number : +91-8851044355
Guru Gobind Singh International Eye Centre And Eye Bank
The hospital was established in 1979 and one of the known hospitals in Delhi. It provides the services from the wide experience of the senior surgeon, the most precise ophthalmic medical care. This is the best eye hospital in Delhi that uses the most advanced 3d diagnostic /surgical equipment available in the world. Even squint eye treatments are easily available and have a great tool for surgery.
Some of the eye services offered by them are :
Oculoplastic Surgery
International Eye bank
Address: 31 DEFENCE ENCLAVE, OPP PETROL PUMP, VIKAS MARG, Delhi, 110092
Phone Number:  011-22542325, 099901 60160
Shroff Eye Hospital
The Shroff Eye Hospital claims of being the only eye hospital in North India to have got NABH accreditation. Established in the year 1914 in Delhi, the hospital has brought highly qualified and practiced specialists over time.
 The many eye care services given in the hospital involve the treatment of corneal difficulties, Glaucoma, Ocular oncology, cataract, Lasik treatment, Pediatric Eyecare, vitreous retina, squints and strabismus. The hospital has a higher number of patients that is 70,000 visits with over and 4100 surgeries are performed all year.
Address: A-9, Kailash Colony, New Delhi – 110048
Phone Number: 011 41633999, 011 29233266,011 29231296,011 29236694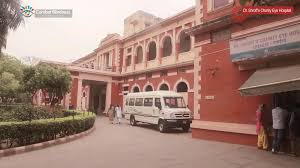 Centre For Sight
Centre for Sight was founded in 1996. Hospitals run over 47 centers spread out over the country. It is registered under the Nursing Home Act in various states. They try every possible way to deliver the highest benefit from their refined and exclusive equipment for treating eye-related problems. From basic diagnostic and therapeutic services to complex operative procedures, all activities are carried out under one roof. From essential diagnostic and therapeutic services to complicated operative procedures, all activities are taken out under one roof. It is truly one of the best eye hospitals in Delhi
The hospital is the largest private general super specialty eye hospital in North India.
The hospital gives specialty services such as:
SMILE
Otoplasty & Facial Aesthetics
Cornea Services
Retina & Uvea Services
Pediatric Ophthalmology & Squint
Keratoconus Treatment
LASIK & Refractive Surgery
Address: B – 5/24, Safdarjung Enclave, Opp. Deer Park, New Delhi
Phone number: 011-45738888, 41644000
Anant Jyoti Eye Hospital
The Anant Jyoti eye hospital is a certified health service by NCT Delhi and is one of the best eye hospitals in Delhi. They have been capable to serve more than 10,000 patients since the introduction of the hospital.
The hospital is well furnished with the latest medical devices to treat all eye associated difficulties under one single roof. Their remarkable services and their extreme caution while performing any medical procedures is remarkable. Along with the facilities of more than 3 numbers indoor personal beds with the allocated personal nurse.
The hospital gives specialty services such as:
Vitreo Retina
Spectacle Removal By laser (Lasik)
Fluorescein Angiography
C3R – treatment of Keratoconus
Squint eye treatment
Lens implantation
Orthoptics
Retinal lasers
Topical anaesthesia
Foldable intraocular lens implants
Cornea transplantation
Contact lenses
Address: 432-A, Jagriti Enclave, Vikas, Marg, Near Karkardooma, Metro Station, Bhartendu Harish Chandra Marg, Arya Nagar, Anand Vihar, Delhi, 110092
Phone number: 011 4003 6724
Max Healthcare Hospital
This hospital was established on 1st January in the year 2001. It is with the best eye hospital in Delhi. Max Hospital commands to give the largest in state services for eye care and specializes in eye operation in India.
The hospital is well furnished with the excellent and newest technology. It specializes in medical or non-surgical procedures; Max healthcare has a crew of some of the most qualified doctors that can provide all the surgical procedures strongly.
The practices that the hospital suggestions are listed below:
Congenital glaucoma
Angle-closure (acute) glaucoma
Open-angle glaucoma
Secondary glaucoma
Small Incision cataract surgery (SICS)
Refractive cataract surgery
Pediatric cataract surgery
Bi-manual micro-incision phacoemulsification
Diabetic Retinopathy
Squint Eye Surgery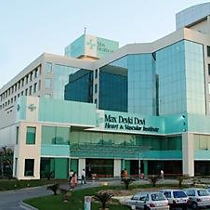 Fortis Memorial Research Institute
Throughout the years Fortis has developed into a primary chain of healthcare that caters to all kinds of medical needs. With top-notch services and a secure and nurturing environment is second to no other.
The institution has solutions to all errors from minute refraction to macular degeneration. With exceptionally trained staff.
They provide specialty in the following services
Refractive errors and refractive surgery
Lasik
Implantable Collamer lens
Phacoemulsification (Advanced technique of cataract extraction)
Oculoplasty
Orbital surgeries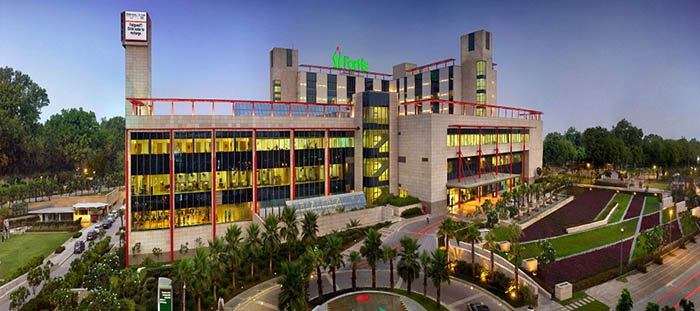 Artemis hospital (Gurugram)
 Spread across 9 acres Artemis is one of the most reputed hospitals and houses the best and the most talented medical practitioners. With the ability to work with a variety of ocular disorders in kids as well as adults. Keeping in mind that all the procedures are carried out with utmost sincerity and care while highly regarding the patient's comfort.
Artemis has been the heart of professional care for the longest time now.
Here are some of the services they specialize in:
Refractive errors and refractive surgery
Lasik
Implantable Collamer lens
Phacoemulsification (Advanced technique of cataract extraction)
Oculoplasty
Orbital surgeries  
Indraprastha Apollo Hospital
  One of the biggest medical chains in Delhi, Indraprastha Apollo Hospital is dedicated to providing the supreme quality of adult and pediatric ophthalmological care globally. They are not just limited to India. The rarity of skills and discipline that the surgeons show is impeccable. The advanced equipment also has its home here with the unanimous goal to treat the patients with diligence. Specializing in all ocular disorders including ailments surrounding the eyes and the brain that is the lacrimal system as well as the eyelids
Here are some specialties of Indraprastha Apollo hospital
Spectacle Removal By laser (Lasik)
Fluorescein Angiography
C3R – treatment of Keratoconus
Squint eye treatment
Lens implantation
Orthoptics
Retinal lasers
Topical anesthesia
Foldable intraocular lens implants
Cornea transplantation
Contact lenses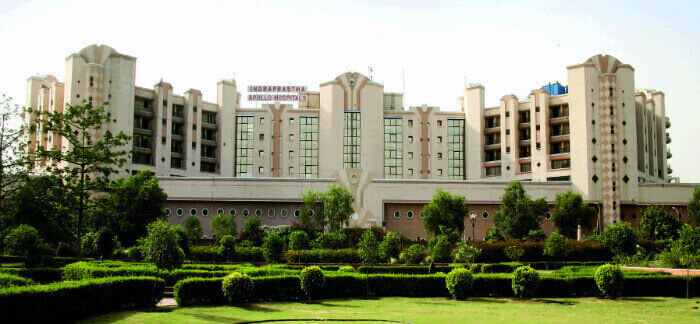 You may find the best eye hospitals in Delhi – while searching the internet but the list mentioned above they are the best hospital for eye treatments in Delhi. They have all the advanced technology and will give the best and reasonable service to you.
If you want the best hospital and reasonable services in Delhi do visit the best Eye Hospital Delhi Now!
For booking, appointments give us a call at +91-8851044355. You can also mail at [email protected] for any queries.
Our team of well-experienced ophthalmologists will advise the best options of surgeries that will be safe and secure. Remember if you have any doubts about your eyes, from Retina Surgery, Specs Removal to Cataract Surgery, EyeMantra is the best stop to visit as best eye hospitals Delhi.